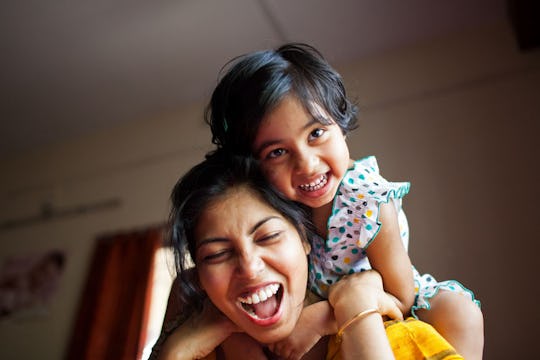 Saptak Ganguly/Stocsky
These Mother's Day Fails Will Make You Feel Way Better About Your Own Family
It shouldn't be difficult for your fam to give you a pleasant Mother's Day. They spend all their time with you, so they theoretically know what you like better than anyone, and most moms I know would be eternally grateful for the simple gift of a 45-minute-long uninterrupted nap. And yet, Mother's Day fails happen every year, proving some kids and partners just can't get it together for the matriarchs in their lives.
Considering the plethora of ways you can celebrate Mother's Day, it's truly mind boggling that so many moms end up disappointed by their families every year when the holiday rolls around. Obviously, not everyone can give their mom a five-star spa treatment and it's totally understandable if the holiday sneaks up on you, but it's pretty low-effort to put together a handwritten card or make breakfast. Moms are the ones who go to work for their families every day of the year, so dedicating one day to them really isn't difficult. But the fails come anyway, whether because of a bumbling partner or because someone didn't think to check the 5-year-old's handmade card before they handed it to mom.
However, Mother's Day mix-ups can be pretty humorous, and seeing that other moms experience the same antics from their partners and children is a good reminder that this is a universal phenomenon. So read on for some hilarious and horrifying Mother's Day fails, and know you're not alone.
This article was originally published on