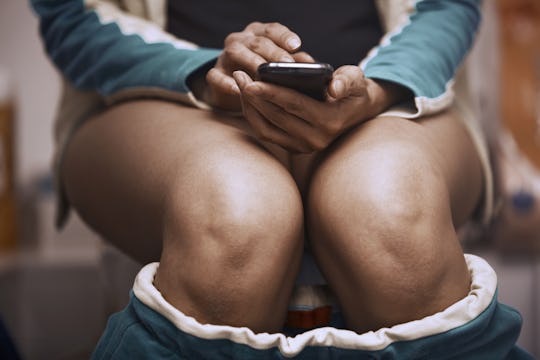 Arman Zhenikeyev/Corbis/Getty Images
7 Weird Signs You're Not Peeing Enough
Have you ever had a day when you were super busy — rushing from meeting to meeting, picking the kids up from school or daycare, running to the grocery store, getting other errands and chores done — only to realize you haven't peed for hours? Certainly it's not just me. You probably don't normally pay a whole lot of attention to how often you pee over the course of a normal day, but you may actually be ignoring some weird signs that you're not peeing enough.
The exact number of bathroom breaks that you should take each day can vary based on a number of different factors. "There is no specified correct number of trips to the bathroom to urinate" in a given day, Elaine Hanh Le, M.D., tells Romper in an email, but "the more important thing to look at is whether there has been a dramatic change in the amount or frequency of urination or if the urination seems disproportionate to how much water you're drinking."
If you're suddenly going all the time or not at all, that could be a sign of some other underlying issues that warrant a talk with your doctor. Dr. Le recommends calling your provider "if you're drinking at least 6-8 full glasses of water a day and only urinating 1-2 times a day and/or you feel like your urinary stream is very weak."
There are a handful of other ways your body will let you know if you're not urinating enough, too.
This article was originally published on