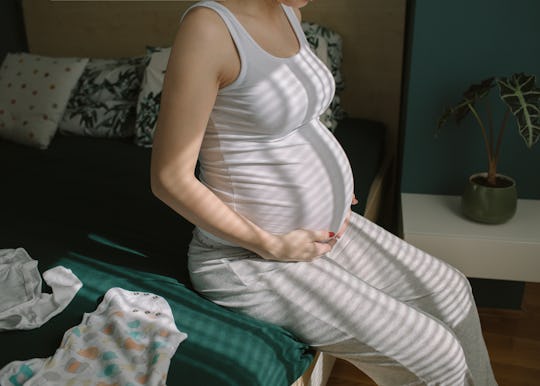 ANI DIMI, STOCKSY
How To Make Pregnancy Less Unbelievably Uncomfortable, According To Experts
Pregnancy can be an exciting time, but it's rarely a super comfortable experience. That's why knowing how to make pregnancy more comfortable is so crucial for people who are expecting. Your body is working overtime right now, so of course it could use a little extra care.
For the most part, experiencing some aches and pains with pregnancy is incredibly common. "Pregnancy is an amazing time as the body is quickly changing while you are incubating a little person within. With these rapid physical changes can sometimes come discomforts," says Dr. Betsy A.B. Greenleaf, who is Double Board Certified in Obstetrics/Gynecology and Female Pelvic Medicine and Reconstructive Surgery, tells Romper. Muscles can become tight, ligaments stretch, and you will feel some of these changes in your body. However, remember that extreme pain is not a part of the normal process. "You're going to have aches and pains during pregnancy, but none should be so severe that you can't manage it," Dr. LaTasha Perkins M.D., a practicing family physician in Washington, DC, tells Romper. Get any severe pains evaluated by your doctor at once.
Thankfully, though, there are plenty of ways to help manage the everyday aches and discomforts that go along with pregnancy. Here's what experts recommend to help make your pregnancy experience as comfortable as possible.