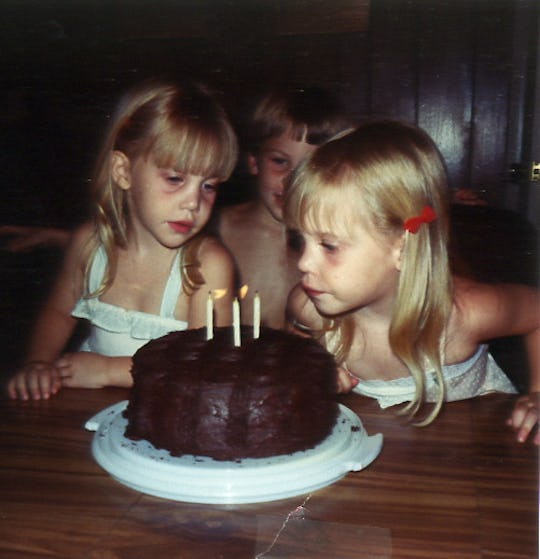 Courtesy of Steph Montgomery
Face It: Your Birthday Is Totally Different Once You Have A Kid
I loved my birthday when I was a kid. My mom always baked my favorite cake, cooked my favorite dinner, and made that day easily the best day of the year. As a child-free adult birthdays usually meant surrounding myself with friends, enjoying free drinks at the far, and staying out way too late. Then I became a parent and everything changed. As a parent, your birthday is totally different once you have a kid, and while it's not the most substantial change you go through it certainly is worth discussing.
I guess I should be completely honest and say that my birthday, well, sucks now. As a mom it's my responsibility to make everyone else's birthday magical, while mine is cast aside as "just another day." Unless I put in the time, effort, and energy into planning my own party and baking my own cake, I can expect the day to come and go sans fanfare. And while I know my children are too young to really plan a gathering or purchase presents, I have to admit that I miss feeling special on my birthday. I miss being celebrated by the people who love and care about me. I miss having at least one day that was about me, especially now that I'm a mom and, well, it's never about me.
As mothers we're told we should sacrifice every single thing in our lives and about ourselves for our children, and I feel like how our birthday celebrations evolve is proof that messaging exists and we buy into it. We will plan extravagant birthdays for our children, spend an obscene amount of money, and invest an inordinate amount of time to make sure their day is special, but when our birthday comes around we go through the motions of just another day. Don't us moms deserve a little celebration, too?
This might not be the hill every mom wants to die on, but I think moms work too hard, give too much of themselves, and love far too much to be ignored on their birthday. And since the first step in fixing a problem is admitting there is one, here's how your birthday changes once you become a parent: