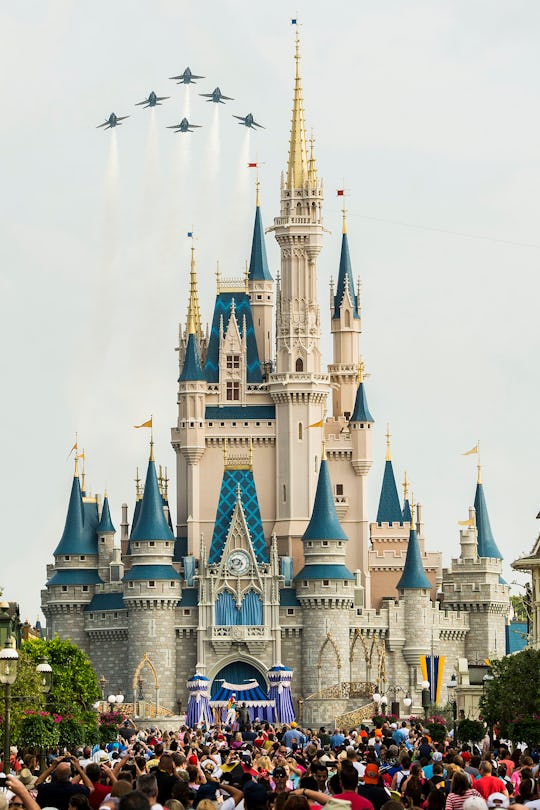 Handout/Getty Images Entertainment/Getty Images
Disneyland Is Opening A Brewery, Because It's The Happiest Place On Earth For Adults Too
Disneyland and Walt Disney World are commonly referred to as "the happiest place on earth" and that is definitely true for kids. But the long lines, screaming children, and the slightly terrifying costumed characters can contribute to making it one of the scariest places on earth for parents — until now. This is because Disneyland just added a brewery to its many attractions, making it one of happiest places on earth for both kids and now their parents, too.
This new brewery (and Disney's first, ever, according to BroBible) might not provide the same thrills that Splash Mountain or Space Mountain provide for children but it will definitely give something for their parents and the adults in their life to be excited about. The brewery will be opening in late 2018 (so you have almost a whole year to plan your trip), according to BroBible, in Disneyland (that's Disney's California location, not the park in Florida). It's not going to be the size of your average mom and pop brewery either (because everything is on a larger scale at Disneyland, let's be real). The brewery will boast 7,300 square feet, according to Thrillist, complete with three "research and development" tanks, a taproom, a restaurant, and an outdoor beer garden. But don't expect Disney-themed beer to be brewed by Mickey himself at the brewery. Ballast Point, a brewery from San Diego, will be opening the brewery, according to Thrillist.
But that sounds like a miniature Disneyland in and of itself.
With the inclusion of Ballast Point, the brewery will boast a menu highlighting a "taste of San Diego" and "exclusive, custom, limited edition beers" that you will only be able to get at the Disneyland location. That in itself is a reason to plan a visit the theme park alone. But you don't even need to purchase an expensive entry ticket into Disneyland for you (and more for your family) to get into the brewery. This is because the brewery will be located in Downtown Disney, which is free to enter and open to the public — even people who are not visiting the Disneyland theme parks.
While the famously long lines and wait times at Disney might not go away, the projections for the brewery, shared by Ballast Point on Instagram, will definitely make those lines seem a little less scary. The brewery looks beautiful (because everything looks a bit happier and shinier in Disneyland) and will definitely have you excited to visit once the project is complete.
Editor's Note: The Instagram post has since been deleted.
Ballast Point is just as excited for this brewery to open as their fans are. Marty Birkel, president of Ballast Point Brewing, said in a statement to Thrillist:
As one of Southern California's premiere brewers, for the team at Ballast Point, we couldn't be more honored to work with such an icon in our great state and become the first brewer in Downtown Disney. We hope SoCal locals and visitors alike will enjoy our wonderful atmosphere, seasonal cuisine, and good cheer (and beer) of our seasonal tap room experience that we can bring to Downtown Disney.
While the news of the brewery opening is incredibly exciting, any seasoned parent who has been to Disney knows that you can purchase alcohol and drink inside of the parks. At Walt Disney World in Orlando, Florida, visitors can drink inside all of the theme parks like Magic Kingdom, Epcot, and Animal Kingdom. However, at Disneyland, visitors can only drink inside of Disney's California Adventure park, Downtown Disney, and the Disneyland hotels where you can order cocktails, wine, and more than just beer to get your alcohol fix.
But beer lovers, newbies, and aficionados can now have a place to bond at in Disneyland thanks to the new brewery. Talk about making everyone in the family happy.