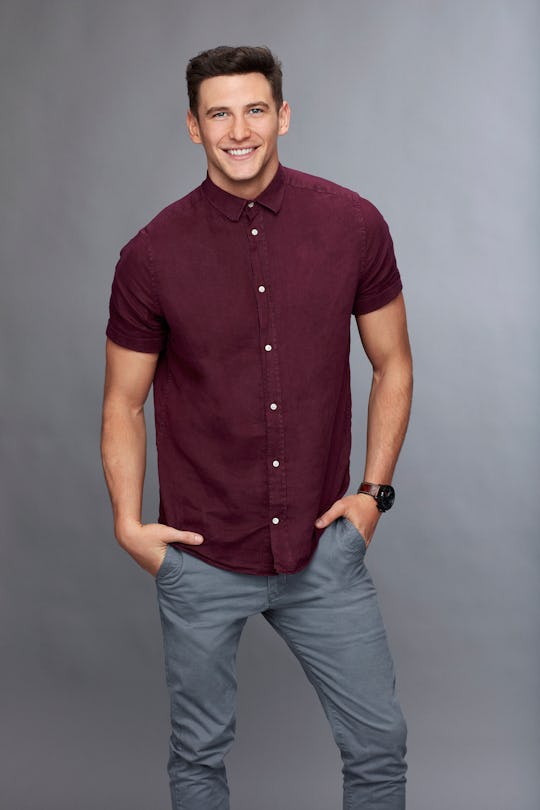 Craig Sjodin/ABC
Blake On 'The Bachelorette' Has Gone Through A Lot In His Young Life
During hometown dates, Blake revealed a lot about his past. Becca must have appreciated the vulnerability and honesty, because she gave him a rose and he's headed to the fantasy suite. How old is Blake on The Bachelorette? He seems emotionally mature enough to be with Becca.
According to Famous Birthdays, Blake's birthday is April 22, 1989 which makes him currently 29 years old. Blake's ABC biography says he's 28, but considering Blake probably auditioned and was cast before his birthday, this makes sense. This makes Blake a Taurus, for all the members of Bachelor Nation who are also obsessed with astrology. Some Taurus qualities are: being ambitious, practical, and, ahem, sensual. I don't know Blake, but from the brief moments I see from him on TV he seems like all of those things!
During Blake's one-on-one date with Becca in the Bahamas, Blake revealed some details of his past we didn't know before. While she already knew his parents were divorced, she didn't know what ended their marriage. As it turns out, Blake's mom started having a relationship with Blake's English teacher and coach. It was obviously difficult for Blake to open up, but he seems to have the emotional intelligence not-so-often seen in life so it was refreshing to see Blake express his hardship without any apparent resentment. Then Blake told Becca he's in love with her. In a confessional, she said she feels the same way — but he doesn't know it yet.
Blake's hometown date caused him to reveal even more information about himself. Unfortunately, he went through a lot in high school, not just his parents divorce. During his senior year, he experienced a school shooting. A violent hostage situation and shooting occurred at his school, Platte Canyon High School, in 2006 when Blake was starting his last year there. Not only was he at the school at the time, but his sister was a freshman and his mother was a teacher — so Blake wasn't only scared for his life, but his family's.
For someone so young, Blake's clearly been through a lot of tough situations. Becca was so grateful that Blake opened up to her about everything — the shooting, his parent's divorce — and she continued to say that she's in love with him (but not to his face of course). There's no hard-and-fast rule about the lead not saying the "L" word so soon in the season, but most leads usually follow it. Arie didn't, and said he loved some contestants quicker than most, and look how that ended up.
Whether Becca finally spills the beans to Blake about her feelings is yet to be seen, but she does reveal she falls for two men this season (following in Arie's footsteps, I see). "I did develop really strong feelings for a couple of them and I did fall for two guys at the end, yes," Becca said in an interview with ET. "You'll have to wait and see." Well, I think it's safe to say that Blake is one of them, so the other is either Garrett or Jason at this point, who have both revealed they love Becca.
To me, it seems that Becca is most enthusiastic about Blake. I may be biased, because I am too. Blake has the emotional maturity that not many Bachelorette contestants have, and is not afraid to be vulnerable or express his anxiety over this bizarre process. He's been through a lot, but doesn't bottle it all in. And, okay, he's also very cute. My vote goes to Blake, but fans have to wait a few weeks to see whether Becca picks the now-29-year-old too.