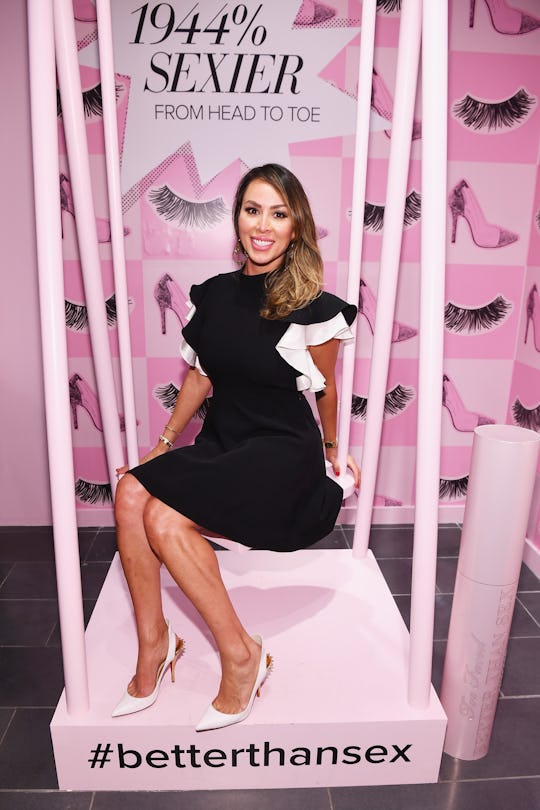 Dave Kotinsky/Getty Images Entertainment/Getty Images
Kelly Dodd Is Embracing Being Single
When Season 13 of The Real Housewives of Orange County began, Kelly Dodd was embarking on a new chapter in her life. After divorcing her husband Michael, she sold her house and moved into a new place with her daughter. She seems to be fully embracing life as a single woman, though she wasn't seeing anyone specific in the premiere. But that was months ago. Is Kelly Dodd dating anyone now?
Radar Online reported that Kelly is dating an entrepreneur from Los Angeles named Rick Taldykin. According to Taldykin's website, he is a model, photographer, and travel enthusiast who has won medals for his Brazilian jiu jitsu abilities. He lived in Thailand for some time but is pretty much always on the move, doing his "best to live a year-round summer, traveling to wherever the sun may shine." It doesn't seem as though either Kelly or Taldykin has confirmed their relationship in an official statement, though. They don't have any presence on each other's social media either, so fans maybe shouldn't rush to accept this relationship as the gospel truth just yet.
Kelly may not be dating Taldykin, but that doesn't mean she's not involved with anyone. She has spoken vaguely about the milkman she's been casually seeing. That's right: an actual milkman.
Sadly, Kelly's milkman is not quite the Pleasantville stereotype you might be picturing. He's the owner of two companies, Manhattan Milk and Heavenly Hummus. She didn't call him her boyfriend when speaking to People, but she did tell say that she saw him recently. So who is this mysterious man? Kelly didn't offer up a name, but his unique job is a pretty solid clue.
According to the company's website, Manhattan Milk is a "'truck to table' milk delivery service that puts the customer first." They deliver eggs, dairy, and local produce, with each order catered to the client. Manhattan Milk was founded by Frank Acosta and Matt Marone. One of them could be Kelly's mystery man, but neither can be readily linked to her on social media.
That may just mean they're keeping things private for the moment. Since Kelly chose not to divulge the name of the man she is potentially involved with, one has to assume that she's not ready to share every detail publicly. After going through a divorce, it's understandable that Kelly might want to keep things quiet for the moment, though there's always the possibility that her milkman could show up on RHOC one day.
Aside from unidentified men in the food industry, it seems like Kelly is really just having a good time on her own. In an interview with Decider, Kelly confirmed that she was enjoying being single and playing the field. When asked if she was looking for something specific, she made a joke about the dimensions of a certain appendage, then added, "Hot, rich. No, actually I'm all about 'thrills not the bills' right now, just to let you know."
Being single also helped Kelly bond with Shannon Beador, who is newly separated as well. Having that common ground gave them the chance to go out and have fun as single women together. Kelly is getting along swimmingly with her ex Michael, too. She told Decider that they were still having family dinners with their daughter Jolie and that Michael was always around to help her with household tasks. "He is just a really helpful, great dad, great friend," Kelly said.
Kelly may or may not be seeing someone specific at the moment, but it seems like she's not jumping into anything new. Instead she's trying to live her best life.