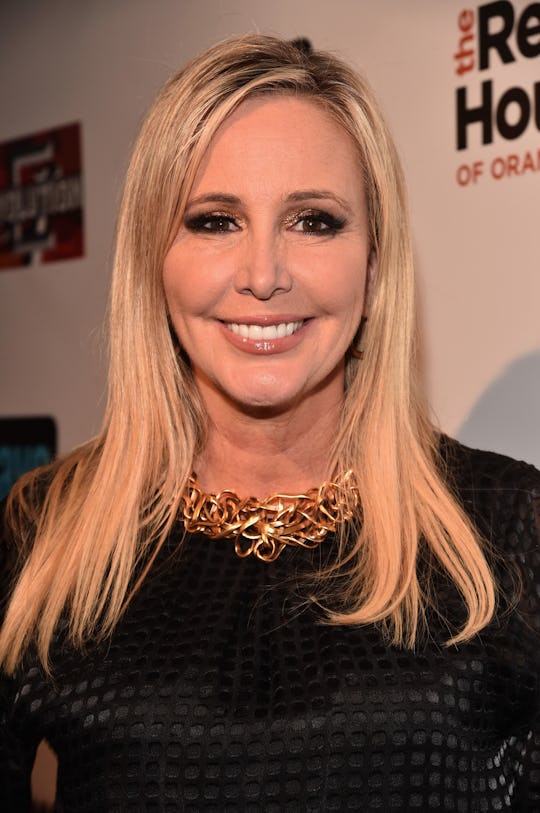 Alberto E. Rodriguez/Getty Images Entertainment/Getty Images
Shannon Beador From 'RHOC' Might Be Dating Someone New
For the past few seasons on The Real Housewives of Orange County, fans have watched relationships between the women and their significant others sometimes flourish and sometimes struggle. For instance, fans watched as Shannon Beador's 17-year marriage came to an end. Now that the couple are officially no longer together, it makes you wonder if Shannon Beador from RHOC is dating anyone herself. The divorce was gut-wrenching to watch, but from the looks of things Shannon is in a much healthier place in her life now.
Shannon recently revealed to Us Weekly that although it's been seven months since the divorce and that she's tried to remain strong for her three daughters, things aren't exactly amicable between herself and her ex at the moment. "My divorce is anything but friendly right now. There's a lot of anger, not necessarily coming from me, but there's just a lot of emotion out there," the RHOC star revealed. "It makes it difficult. I just keep trying to look past it and know that at some point, everything is going to be settled and over and I can completely shut that chapter in my life and move on."
Even so, it looks like she may have found the right guy to move on with. At least, according to fellow RHOC star Kelly Dodd, who confirmed that the mystery man in some of Shannon's Instagram pictures is in fact her new boyfriend. Shannon hasn't said as much just yet, but it certainly looks like she's moving on since the split.
Kelly revealed to Us Weekly that not only has Shannon moved on completely, but that she's definitely in a solid relationship at the moment. Some fans may have already expected as much when Shannon posted photos from a recent trip to New York City with captions like, "Having a ball in NYC with new and old friends!"
The man featured in a few of these NYC photos is a real estate developer named Scot Matteson and, according to Kelly, he is also a divorced single parent. "The ex-wife is, like, done with him," Kelly said. "She wants him to move on, have a good life… She doesn't harbor any ill feelings towards him."
Although Shannon herself hasn't called him her boyfriend on social media just yet, his status in her life seems pretty clear. At least it does from an outside perspective. Shannon also hinted to Us Weekly that viewers might see the beginning of her dating life in the new season of RHOC, which is brand new territory for the mom of three.
Throughout the course of Shannon's time on RHOC, fans have seen the extreme highs and very low lows of her marriage, including all the ugly aftermath of her ex-husband's infidelity. Though the couple tried to give it another go, even entering couple's therapy, they decided to officially call it quits. Since their split in December 2017, it looks like Shannon's ex-husband David has moved on with a new relationship. Now it's Shannon's turn to date and find happiness with a partner once again.
Shannon hasn't said much about her new man yet, but posting cute photos on social media is usually the first step. So maybe her relationship with Matteson doesn't last 17 years. Maybe it's the real deal. The important thing is that Shannon has clearly moved on herself and is now looking to the future.