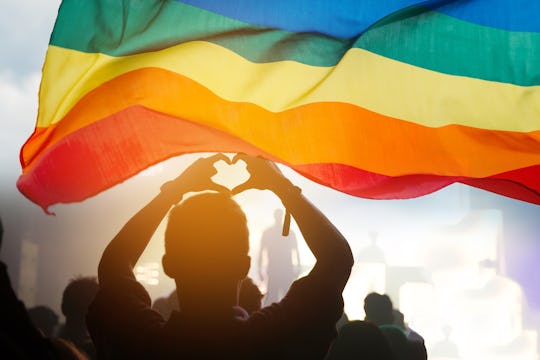 Beáta Angyalosi / EyeEm/EyeEm/Getty Images
These LGBTQ+ Candidates Made History In The 2020 Election
From the first openly transgender state legislators to the first openly gay Black men elected to serve in Congress, the 2020 election has brought historic wins for LGBTQ+ candidates in states across the county.
"Last night LGBTQ candidates made historic inroads in state legislatures across the country, winning in states and chambers where we never have before," President and CEO of LGBTQ Victory Fund Mayor Annise Parker said in a statement released Wednesday. "Trans candidates in particular had unprecedented victories, including electing our first trans state senator and almost doubling the number of trans state legislators. These down-ballot victories reflect where America stands on the inclusion of LGBTQ people in our nation's politics and each one represents an important step forward on the march toward equality."
Even before voters headed to the polls, the 2020 election was set to be historic as it brought a record number of openly LGBTQ+ candidates to the ballot. According to LGBTQ Victory Fund, at least 1,006 openly LGBTQ+ individuals ran for office in 2020 — a 41% increase from the 2018 midterm elections.
What makes this increase in candidates and the historic wins seen in Tuesday's general election truly significant is the fact the LGBTQ+ community has long been underrepresented in politics. According to NBC News, data from UCLA's Williams Institute and the Victory Institute has shown that although roughly 5% of adults in the United States identify as LGBTQ+, openly LGBTQ+ individuals make up 0.17% of elected officials.
Here are 14 historic LGBTQ+ wins from the 2020 election that are well worth celebrating: