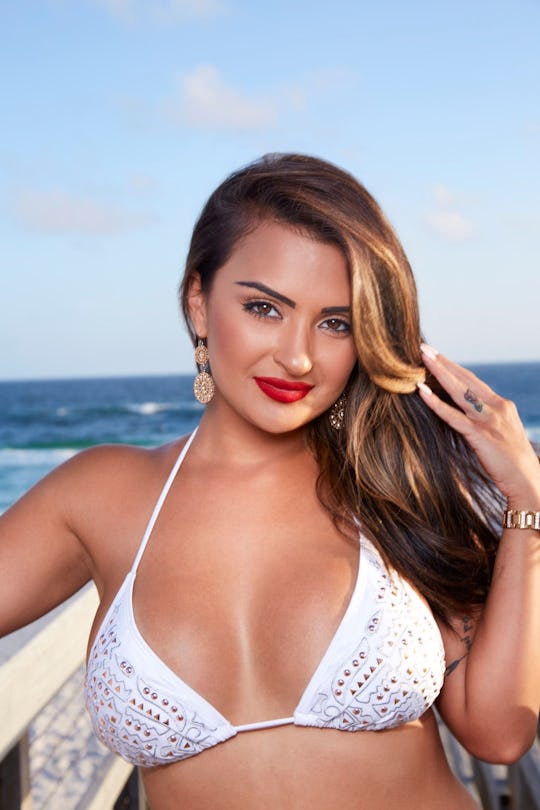 MTV
Nilsa's Instagram Shows What The 'Floribama Shore' Star Does Out Of The House
When it comes to what happens on Floribama Shore, nothing's really kept off air. Fans get to see all the drama and hook-ups play out on screen, but that's still only part of the cast's lives. They don't live in the house year round so what does the cast do when they're not in the house? One way to find out is by looking at their social media accounts. For example, looking at Nilsa's Instagram shows the Floribama Shore star knows how to have fun in and out of the house.
In the house, Nilsa has gotten into a bit of trouble. First, she let her feelings for Jeremiah turn into fights when he brought another woman to the house. Nilsa has also had some conflicts with Kortni, but in Nilsa's defense Kortni gets into fights with pretty much everyone. Outside of the drama, Nilsa is also looking for love. Early on Season 1, Gus made his interest in Nilsa clear by asking her out on a date, but Nilsa wasn't impressed with him at all and only had eyes for Jeremiah. However, in this second season it looks like Nilsa is ready and willing to give Gus another chance. But will it just be a casual hook-up or could they actually become something more? Fans will just have to keep watching to find out.
For now, check out these pics from Nilsa's Instagram to learn more about her life outside of the house.