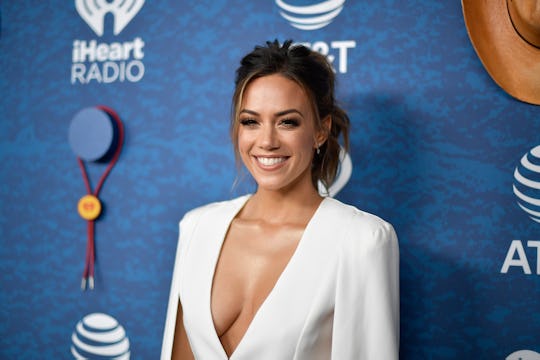 Matt Winkelmeyer/Getty Images Entertainment/Getty Images
Pregnant Jana Kramer Just Revealed The Sex Of Her Second Baby
One Tree Hill star Jana Kramer seems to be enjoying a pretty happy summer. She and her former NFL player husband, Mike Caussin, are expecting, and Kramer just revealed the sex of their second baby. After having a pretty difficult time in 2017 with a miscarriage and some marriage trouble, 2018 is showing a marked improvement for the family.
Jana Kramer and Mike Caussin are already parents to 2-year-old daughter Jolie, who took part in the sex reveal. It seems that the entire family, Kramer included, had a pretty solid idea of what they might be expecting. As she told Us Weekly, "I was convinced it was a girl. Like, absolutely convinced with how sick I've been and the cravings I've had. I was like, 'OK, I'm definitely having another girl.' And I kind of secretly wanted a girl because I never had a sister, so I always wanted to know what that was like." As trustworthy as mother's intuition normally might be, let's face it; nobody is going to be right 100 percent of the time. And this time around, the 34-year-old actress and musician had it wrong. As she revealed to Us Weekly and on her podcast Whine Down with Jana Kramer, the couple are expecting their first little boy.
Kramer and Caussin were married in May 2015 and welcomed Jolie in August 2015. They separated for a short time in 2016 after Caussin had an extramarital affair, but have since reconciled and moved on. And as difficult as I'm sure the marital troubles were for Kramer, she also had to overcome a total of three miscarriages. One happened before she gave birth to Jolie, and then she suffered through one in October 2017, and another in February of this year. When she found out she was pregnant this time around, the "Damnit" singer was understandably cautious about getting too excited, as she told People:
I didn't want to get excited. I didn't want to tell a soul — even our family — because I just don't want to go through telling people that we lost it.
In June, Kramer was ready to reveal her big news with her fans via an Instagram post.
And now we know the couple are expecting a baby boy to join their family! While Kramer admitted to Us Weekly that she was sort of hoping for a little sister for Jolie, Caussin was apparently so excited to find out he was having a son that he wept, as she told the news outlet:
He wants to raise his little boy [with] respect and kind of do the things that he wishes he would have done. He's gonna be such a good dad to a boy. It's gonna be challenging because in this day and age for boys, you don't want to be too hard on them, but you still want them to know it's OK to show emotion and to kind of have that mix.
Little Jolie might only be two years old, but she's old enough to understand that a baby is on the way and she couldn't be more excited, according to Kramer, who said, according to E! News:
Now that my belly popped, she's finally getting it. Like, there's a baby in my belly, and I'm like, 'It's your brother!' And she's like, 'Yay!' … I can tell that she is very excited for the boy.
After what sounded like a pretty tough year, no wonder Jana Kramer and the rest of her happy little family is over the moon with excitement about her new baby. And a sweet little baby boy at that.