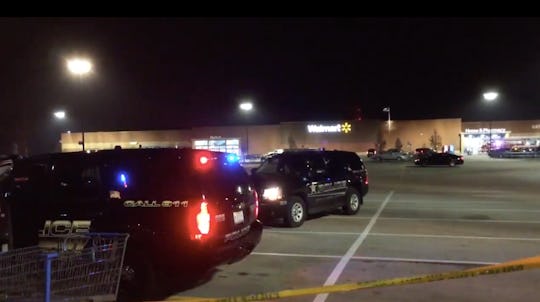 Shooting At Darien, Ill. Walmart Leaves Multiple Injured
One day after the deadliest mass shooting since Sandy Hook, yet another act of public gun violence has occurred. Thursday evening, at 5:41 p.m., a shooting occurred in a Darien, Ill. Walmart, according to NBC Chicago. Darien Police Chief Greg Thomas has confirmed that there has been only one non-fatal injury. The suspect is still at large and police only have a vague description of what he looks like. Darien is a western suburb of Chicago.
A person inside the store reported to NBC 5 that he was in the electronics section when he heard three to four gunshots. "I was shocked," he said, adding that he quickly left through an emergency exit. A Walmart employee told CBS that there was an altercation between two men at a Subway restaurant located inside the Walmart leading up to the shooting incident. No further details about either the shooting victim or the shooter have been released. Chicago police are currently on a manhunt for the suspected shooter.
As police interviewed witnesses, it's clear that the prevalence of gun violence is scaring people. Said one witness in a report to ABC 7, "I was extremely frightened with all the crazy stuff that's going on that someone was going to be waiting outside the exit for us."
As another report of gun violence rocks the news cycle, Americans, this one at least, are concerned about why so many people turn to firearms to solve problems.
There is no further information on the identity or whereabouts of the shooter, who fled the scene and has not been apprehended. Police are continuing to interview witnesses.
This story is developing ...
Image: Eric Horng/Twitter