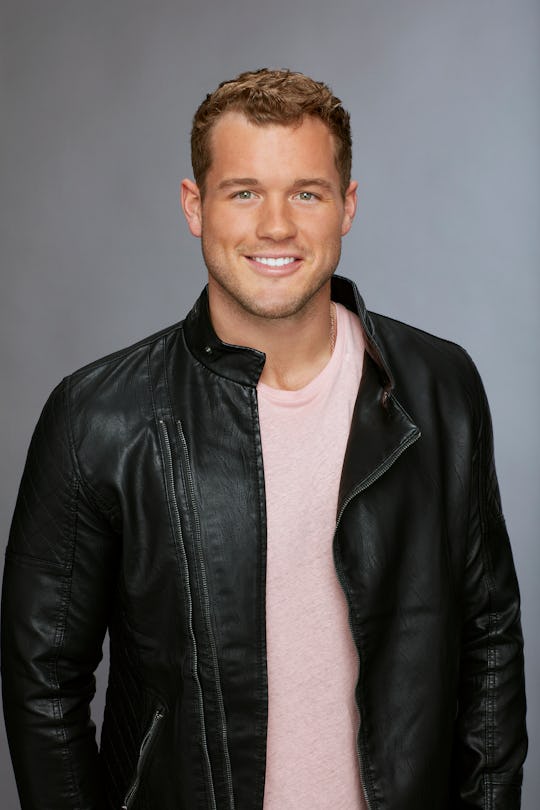 Craig Sjodin/ABC
Is Colton's Family Okay With Him On 'The Bachelorette'
This Monday on The Bachelorette is hometown dates, the fateful time where the lead meets the final four's families. What does Colton's family think of him on The Bachelorette? After all, it's not the first time their son has had a very public relationship.
Colton's family hasn't spoken out publicly about the show, so fans will need to wait until the hometown episode to see how they ~really~ feel about the show. On the preview for Bachelorette hometown dates, though, Colton's family looks really happy to see him. Not only are they excited when he and Becca walk in a room, but a young relative — maybe his little cousin Harper, who inspired his charity foundation — whispered asking if Becca was his girlfriend.
If anything, they may feel how most families feel when the lead comes to their hometown: hesitant about the whole process and scared of their family member's potential broken heart. That's typically how hometown dates, go. All the fun is at the beginning, and then the lead is grilled because the families don't want them to break their child's heart. Happens year after year, and I understand why every time.
I can understand Colton's family being particularly wary of the process considering it's not the first time he's had a public breakup. Famously, before going on the show Colton was linked to Olympic gymnast Aly Raisman. On the show Colton spoke of only being in love once before, and many speculated that he was talking about Raisman. Colton's parents may not be eager to watch him repeat that process.
On the other hand, they may be happy that Colton's Bachelorette appearance brings awareness to the Colton Underwood Legacy Foundation, which supports children with cystic fibrosis and their families.
Colton revealed he was a virgin in the last episode, and some people like Ashley Iaconetti (another famous Bachelor Nation virgin) weren't happy. That's because as soon as he said this, Becca got up from the table and went outside, leaving many wondering why. In a blog for People, Becca explained why she had that reaction to Colton's virginity conversation. "I would never judge someone for being a virgin," she said. "In this journey, though, I have multiple relationships, and so I wanted to be certain that Colton and I had a future before continuing a physical and emotional relationship. I know how much weight that holds. I was confident that what Colton and I had was real, and so I was ready to take our relationship to the next level at our own speed." She also praised Colton for being vulnerable with her and opening up like that.
Besides the virgin reveal, the biggest Colton drama this season was when he revealed he had a "romantic connection" with Tia, Becca's friend and fellow Bachelor contestant, during the spa group date. Both of them assured Becca that they were no longer into each other, and Becca let it go. It seems, though, that Tia will return on Monday's episode — perhaps to go back on what she said. I don't know for sure, but that may be what breaks Becca and Colton's connections more so than a visit to meet his family.
While hometowns are fun, they seem incredibly stressful not only for the contestants but also for the lead. Becca will be meeting her potential in-laws! There's sure to be a lot to see, not just from Tia but from Colton's family in general. Seeing how Becca seems to handle anything thrown at her with class and grace, however, I'm sure they'll all love her.