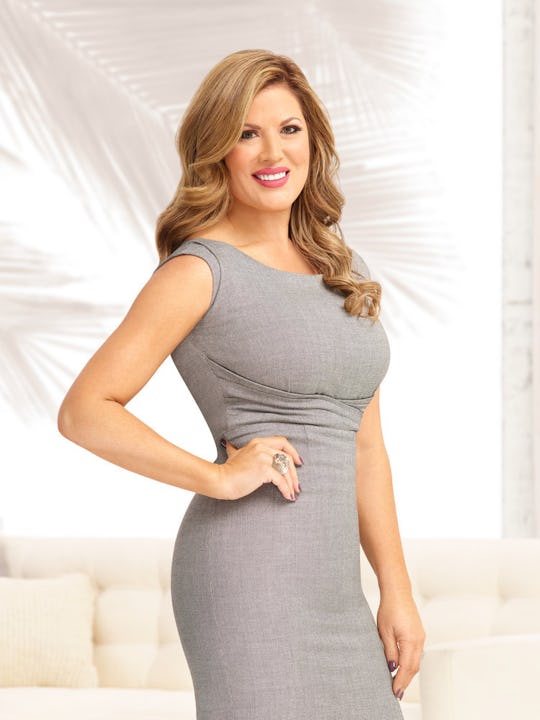 John Tsiavis/Bravo
Emily Simpson Might Already Have Some Enemies On 'RHOC'
There are a couple of different ways to be chosen as a new cast member for one of The Real Housewives shows and one of them is already having a friendship with one of the wives. For example, new Housewife Emily Simpson was once friends with current Real Housewives of Orange County star Tamra Judge. But don't mistake her for your typical Real Housewife. So who is Emily Simpson on RHOC?
In a promo for RHOC Season 13, she claims to be "not your average housewife." Many women on the Real Housewives franchises make this claim, but it's not always true. So does Emily have the goods? She is already successful in her own right as an attorney, which sets her apart from some of the other stars on the show. But she is also a part-time party planner, which is how she met Tamra a few years ago. She planned Tamra's daughter's baby shower and then befriended some of Tamra's friends in the process. But after having a falling out with Tamra, Emily is now back and ready to try and reconcile their friendship. Tamra isn't really going to have a choice about interacting with her, since Emily is an official new cast member. But what is certain is that the two women's tumultuous past will provide some excellent drama for the upcoming season.
As far as Emily's background goes, she has clearly spent many years dedicated to her career. Before moving to California to continue her education, Emily actually grew up and began her college education in Ohio, so unlike some of the other women on the show, she isn't a California native. She currently works as a copyright attorney for Higbee & Associates and according to their website, "She is responsible for advocating for and protecting clients' intellectual property rights in copyright matters and other legal proceedings."
But just because she has an impressive career doesn't mean that Emily doesn't also have time for date nights with her husband and outings with their five children (two are from his previous marriage). It's easy to imagine family being precious to Emily, as her sister acted as surrogate for all three of her biological children. And in a Father's Day Instagram post for her husband, Emily wrote, "From changing diapers to packing lunches to driving kids to activities and school ... you do it all! Thank you for being a hero and role model to our children." At least from the outside, it looks like she has one of the happiest households on the show at the moment.
But while Emily's family life seems to be coasting on love and happiness, viewers will likely see the drama unfold between her and Tamra this season on RHOC. No one knows for certain what happened to cause such a rift between them. Perhaps it was the fact that Emily had befriended some of Tamra's close friends and Tamra may have seen that as a disrespectful move. Perhaps it was something else. But whatever it was, on Real Housewives of Orange County they are going to have to see each other and they are going to have to face their issues head on — because that's pretty much what the fans are tuning in for.
With a prior connection to one of RHOC's biggest stars, viewers will no doubt hear all about whatever went down between the two women and for Emily, that's probably going to be the biggest plot point for her this season. Since this show is known for giving us all the juiciness we could possibly handle in a reality TV series, though, I am absolutely here for it.