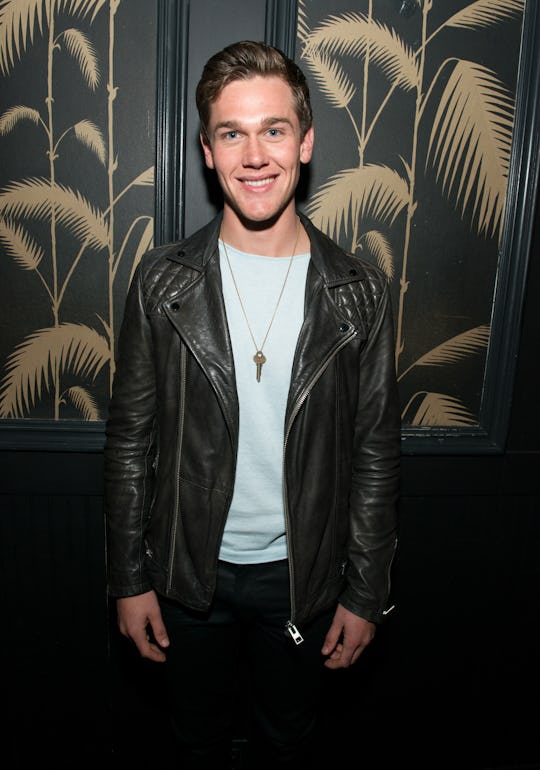 Noam Galai/Getty Images Entertainment/Getty Images
Taylor John Smith Takes On The Role Of John Keene On 'Sharp Objects'
In the first episode of Sharp Objects, "Vanish," reporter Camille Preaker reintroduces herself to her hometown of Wind Gap, Missouri while she investigates the disappearance of local girl, Natalie Keene. In the process, she crosses paths with Natalie's older brother John, who becomes an important character in the novel the show is based on. But who plays John Keene on Sharp Objects? John is connected to the main mystery, so it's worth getting to know him, and the actor who plays him.
Taylor John Smith plays John, whose presence is only going to increase over the course of Sharp Objects' eight episodes. After Natalie is found dead, John quickly becomes a suspect even though he's heartbroken over his sister's death. In the book, Camille becomes closer to him than is professionally appropriate, perhaps because she understands his pain: she had also lost her younger sister Marian.
Smith has numerous TV credits to his name, so you might have seen him in an odd episode of CSI or Grey's Anatomy before. He appeared in single episodes of Hart of Dixie, Hawaii Five-0, and Chicago P.D. as well. He popped up in the music video for Hayley Kiyoko's "Girls Like Girls" and had a recurring role in the second season of American Crime. He's appeared in movies, too: Wolves, Almost Friends, and You Get Me are just a few.
Notably, Smith was cast as the son of Reese Witherspoon and Ryan Phillipe's Cruel Intentions characters Annette and Sebastian in a TV continuation of the movie that never came to pass. He already has a few projects lined up after Sharp Objects, too: the movies Hunter Killer and The Outpost.
Smith is only twenty-three years old, but he's been acting for several years already. According to an interview with Nylon, he fell into acting almost by accident. He was planning to join the Marines after high school, but ended up following a different path. When he was seventeen, his mother paid for acting classes for his little sister, but when she chose not to go through with them, Smith did instead. And it seems to have been a serendipitous decision, because Smith discovered a real love for acting. As he told Nylon:
I love waking up early for work. I get giddy. As soon as I start working I'm so stoked to be there. I'll probably be the first one on set, and just sit for a minute. Like if it's super early, I'll get there and just drink coffee and take in the fact that I'm getting to do what nobody gets to do.
In retrospect, a career as an actor made sense for Smith. He told Pop-Culturalist that he had always been attention-seeking in school, trying to make his classmates laugh even if it got him in trouble. When he inspired a chuckle or two in his first acting class, it all came together: "It made me feel like, 'If I can make other people feel good about themselves, then that's going to make me feel good.'"
Smith also said that he hadn't even thought acting was a possibility before that, but it soon became something he had to do. Though he was nervous about how unreliable acting could be — there was a very real chance that it wouldn't work out — he decided he had to face that fear. If it didn't work out after a year, then he would enlist in the Marines.
After snagging a role in a highly-anticipated HBO series alongside Amy Adams and Patricia Clarkson, it definitely seems like everything worked out just fine for Taylor John Smith.