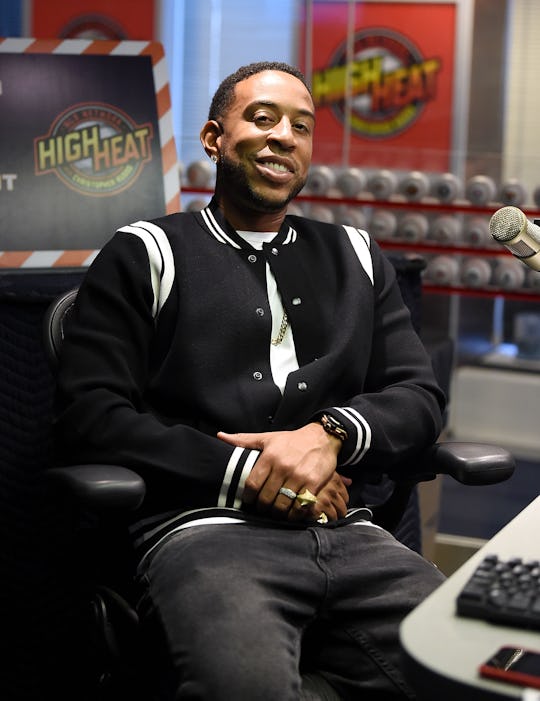 Jamie McCarthy/Getty Images Entertainment/Getty Images
Snooki Is In For A Bad Time On 'Celebrity Fear Factor'
To be honest, nothing freaks me out more than the thought of eating bugs, which is why MTV's Fear Factor gives me goosebumps like no other show does. This season, MTV is going to take the show a little further — by putting some celebrities to the test. So who will be on Celebrity Fear Factor? It looks like it's going to be one heck of a season.
From hip-hoppers to reality TV stars, this season Celebrity Fear Factor is going all out to freak out your favorite celebs. In a report by People, MTV revealed that you'll be seeing the cast of Jersey Shore, stars from the entire Bachelor franchise, and alumni of shows like Big Brother, The Amazing Race, and Survivor. You will also get to see famous hip-hop artists including Tyga and Lil' Yachty face daring, nail-biting challenges, with actor and rapper Ludacris returning as the show's host. This all new, exciting season of Celebrity Fear Factor is set to premiere on Tuesday, July 17 at 10 p.m. ET on MTV. While I am a little queasy in anticipation of all the bug-eating, I am also excited to see how the show will push people's limits.
The celebrity season will start out with the "Hip Hop Battle" episode, in which Lil' Yachty and Tyga will be joined by Kodie Shane and Chanel West Coast to overcome their fears. In a sneak peak of the episode, you can see Lil' Yachty hilariously air-humping a turkey to shepherd it into a cage, while Tyga will face the challenge of submerging himself in a tank full of ice water. The other hip hop episode, "Hip Hop Sibling" will feature the duo Ayo and Teo, along with Rae Sremmurd while they attempt to retrieve a hose out of a tank full of menacing hagfish. Other musical acts you'll get to see this season include the indie band MisterWives, the pop band Timeflies, singer Bea Miller, and musician Drake Bell.
If you're a fan of reality TV, Celebrity Fear Factor is going to bring your favorite stars in one place. From The Bachelor franchise, you'll get to see Bachelorette Rachel Lindsay along with other Bachelor alumni including Corinne Olympios, Danielle Maltby, Alexis Waters, and Bachelor Season 21 winner turned Nick Viall's ex-fiance, Vanessa Grimaldi ditch the glamour and romance to confront their inner fears on the episode "For The Love of Fear."
Survivor stars Abi-Maria Gomes, Sierra Dawn Thomas, and Caleb Reynolds will be facing their own set of challenges on the "Reality TV Royal Rumble" episode, with Big Brother and Amazing Race stars Cody Calafiore, Zach Rance, Brendon Villegas, and Rachel Reilly. YouTube celebrities are also joining in on the action this season on the episode "Breaking the Internet," with viral stars Kway, La La, JC Caylen, SSSniper Wolf, and Tyler Oakley swimming in a tank full of creepy snakes. As if snakes weren't hair-raising enough, on "Thrill Seeker Throwdown," Jake Miller, Chris Pontius, Bam Margera, and The Dolan Twins will push their limits, and even attempt to slurp down cow balls whole.
You can't have an MTV show without MTV celebrities, right? This season on Celebrity Fear Factor, Ludacris will also be bringing you veteran MTV stars like Cara Maria, Jordan Wisely, Romeo Miller, Chris Tamburello, Tori Deal, and Terrence J. dodging fireballs and becoming shark bait on "MTV Star Battle." Plus, the casts of the Floribama Shore and Jersey Shore will go head to head on "The Shoredown," where you'll see some of reality stars attempt to drink sand and find Nicole "Snooki" Polizzi trying to suck down a scorpion. Yes, please, and thank you.
It looks like MTV and Ludacris are bringing it this season, and it's going to be super fun to watch your favorite celebrities battle all those crazy, sometimes disgusting challenges. After the two-episode premiere on July 17, fresh back-to-back episodes of Celebrity Fear Factor will air every Tuesday at 10 p.m and 11 p.m ET on MTV.