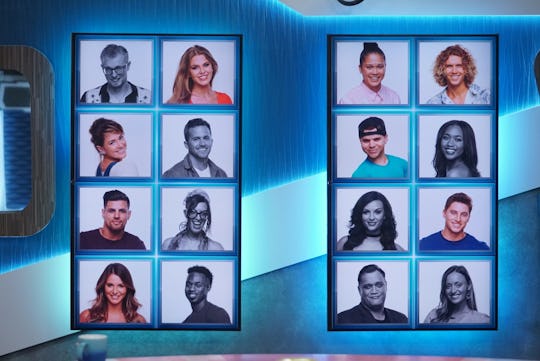 Sonja Flemming/CBS
The Hive Will Face Off In The Jury Battle Back On 'Big Brother'
Last Thursday, host Julie Chen confirmed what many fans suspected. There will be a jury battle back this Thursday, allowing one member of the jury to return to the game and continue on for the chance to win $500,000. So who will win the jury battle back on Big Brother? Well, it will definitely be a member of The Hive since they are all in, or most likely going to, jury this week.
If you're unaware, a jury battle back is exactly what it sounds like. The first four members of jury will participate in some kind of competition to win their way back into the house. Those competing are Bayleigh, Rockstar, Scottie, and whoever is evicted this week. Presumably, it will be Faysal who leaves this week since he and Haleigh are sitting on the block together, but it's also possible that Haleigh is the one sent out the door. Either way, all four of the jurors competing to come back to the house were a part of The Hive so they will all be competing against allies, and whoever does win their way back into the house most likely will not stay long. They would have to win head-of-household to ensure their safety or win the power of veto since they would definitely be nominated for eviction again.
For now, below are the competitors, or potential competitors, in the jury battle back and their odds for getting back into the house.