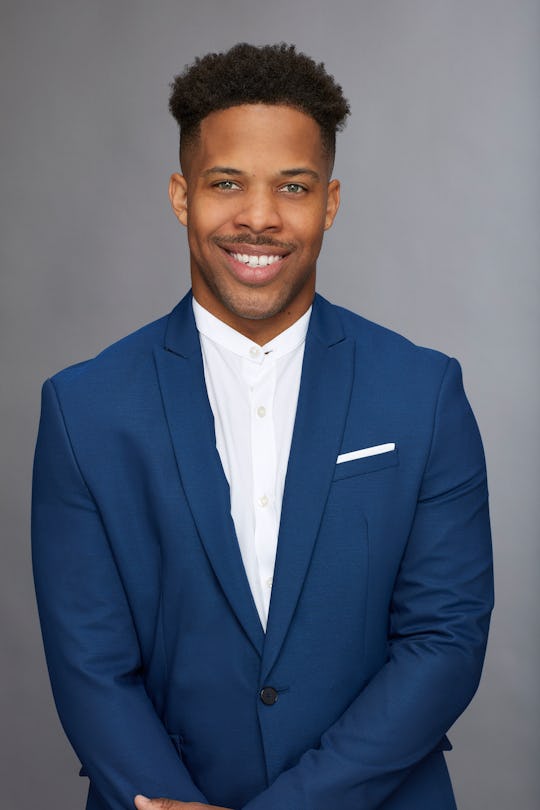 Craig Sjodin/ABC
Wills From 'The Bachelorette' Is Perfect For 'Bachelor In Paradise'
The Bachelorette is down to the last six men, so there's a lot of rumors circulating about who will win, who will be the next Bachelor, and who will be on Paradise. So where does fan-favorite Wills fall? Will Wills be on Bachelor in Paradise? He's certainly risen in popularity so I think it would be ridiculous for him not to join the cast.
The cast of Season 5 of Bachelor in Paradise dropped in June, and as usual most of the cast was made up of the cast-offs from the latest Bachelor and Bachelorette seasons. From Becca's season, there are already seven guys who were sent home that fans will see in Mexico: Grocer Joe, John, Nick, Jordan, David, Chris, and Conner. Since the announcement, only the first five of these men were confirmed, but Chris and Conner were revealed as part of the cast after they were officially kicked off The Bachelorette.
So what about Wills? Since he's officially still competing for Becca's heart, there's no way ABC would announce if he was — and there's no way Wills would himself, either. There's a one in six chance he does win, but let's say he doesn't (because odds are, he won't). There are three possibilities in that case: he never gets involved with the show again; he becomes The Bachelor; he goes on Bachelor in Paradise.
Seeing as Wills has already capitalized on his Bachelorette fame, like appearing on Nick Viall's and Jared Haibon's Bad Chiller recap show, he seems to like being a part of the franchise. I think the first option — never getting involved again — is unlikely. I would love Wills for Bachelor, but I'm not sure ABC would choose him. That leaves one option: going on Bachelor in Paradise. It's not definite, but I see it happening.
On the Week 6 episode, Wills told Becca he was falling in love with her. That's a huge step, and perhaps he wouldn't be over her yet if he was sent home. On the other hand, the experience could teach him that love can really happen on a reality show, and he may jump at the opportunity to find romance again on TV. I hope Wills goes far in the competition, but this is when it starts getting real. Becca can only choose one man, so 27 of them will be disappointed. But should Wills be among the unlucky 27, I'm sure the door to Paradise is wide open for him.
As far as the men who are already confirmed to be a part of the Bachelor in Paradise Season 5 cast, I have to admit I'm curious to see how things will work out for Chris. Now, Chris started out cool, or at least cool enough to fly under the radar. In the last couple episodes of the show, however, Chris showed a whole other side of himself to Becca. For one, he was childishly upset when he didn't get a group date rose in Las Vegas. He threw a tantrum and threatened to leave the house, saying Becca would regret it. As if! She has other contestants — likeWills — falling in love with her.
Anyway, Chris just became worse and worse and finally Becca didn't even wait for a rose ceremony to send him home. But Chris fans (if they exist) will be able to see him try again for love on Bachelor in Paradise. He announced on his Instagram that he will be on the spinoff, writing in the caption: "One door closes, another opens. [Eric Bigger] calls it 'miracle season.' I call it 'REDEMPTION' season." That's dramatic as hell, but fits with who Chris is.
But as for Wills, considering how chill and drama-free he is, he would be a refreshing addition to the cast — especially considering the drama magnets like Chris that will definitely be there. If Wills leaves in the upcoming weeks, I'll definitely be checking his Instagram account for any Paradise announcements.