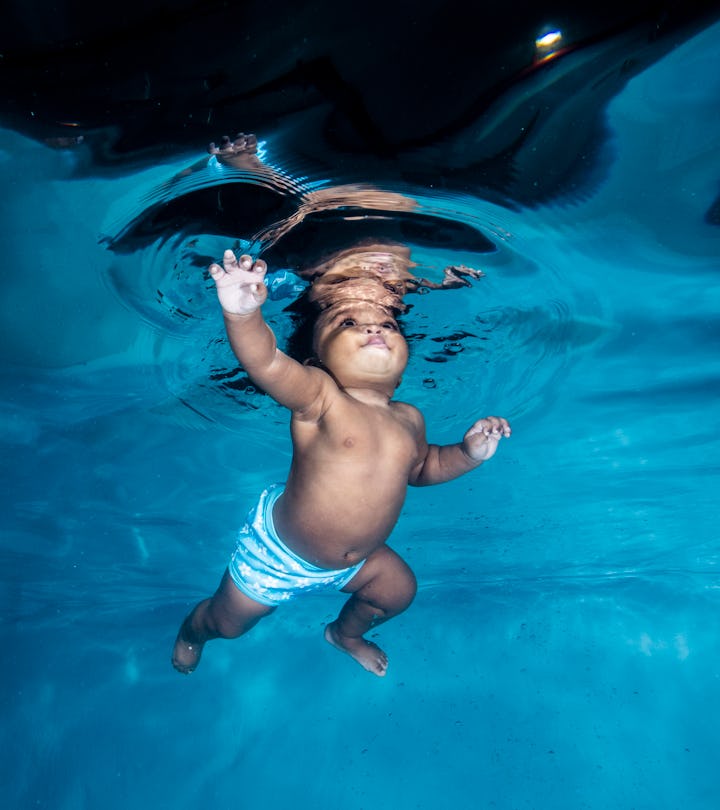 Giordano Cipriani/DigitalVision/Getty Images
41 Airy Aquarian Names Perfect For Your Little Water-Bearer
Naming a child is a huge responsibility (no pressure) and if you're struggling to think of a name for your future winter-born baby, you could consider turning to their zodiac sign for guidance, especially if your the kind of person who has been reading up on on your baby's sign since you found out you were pregnant. If your due date falls between Jan. 20 and Feb. 18, then you may want to consider one of these names for Aquarius babies.
Those born under the sign of Aquarius are known for being independent, smart, helpful, free-spirited, loyal, and maybe a little absent-minded. The water-bearer sign is also known to be one that produces visionaries with grand plans for a better world. They may be a bit rebellious (good luck with that) or not be able to stand boredom (so get the activities prepped).
You could opt for a name that captures one of these traits (like Charlotte which means "free") or you could choose a name inspired by the airiness of the sign, or one of the names for Aquarius that calls back to the water-bearer, like Brooke or River. Or if you're less into the starry names and more into the season, there are plenty of names that speak to the beauty and stillness of winter. Read on for names that capture the traits of an Aquarius.
If you're looking for names for Aquarius, lucky you: The 11th sign of the zodiac gives you plenty of options. Pay homage to the sign's symbol of the water-bearer with water-inspired names, go all in for the Air sign with names that mean wind or air, or play up the wintery side of Aquarius with names meaning ice or snow.
This article was originally published on