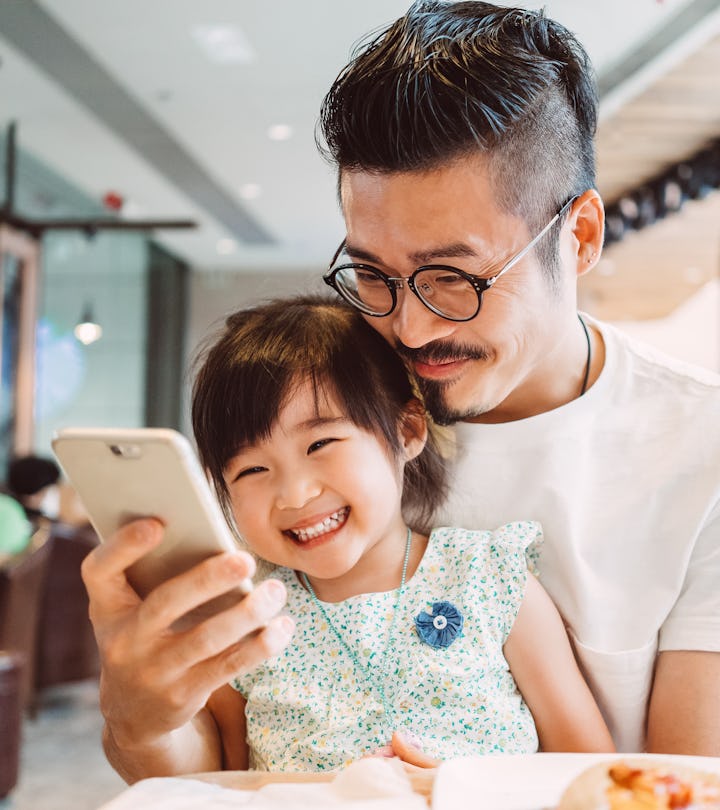 Images By Tang Ming Tung/Stone/Getty Images
Co-Parenting Is Stressful, But These Apps Can Help
Here's how to make it all a little easier.
Managing the logistics of parenting is hard enough when you share a house with your partner. It gets even more complicated when you and your co-parent live separately. From birthday parties to swim meets, school events to babysitters — not to mention budgets — there are so many details to keep track of, and so many forums on which to communicate. You might get an email about a daycare closure, a text about drop-off time, and a call from your co-parent asking to switch days. It's so easy for super important details to get lost in the shuffle. Fortunately, these brilliant co-parenting apps can help communication happen more smoothly and with little room left for dreaded miscommunications.
The divorce rate has actually dropped slightly in the last decade. Data from the Centers For Disease Control (CDC) indicated that about 2.3 persons per 1,000 people got divorced in 2020. That may seem low, but keep in mind the marriage rate for the same amount of people in the same timeframe was just 5.1, which puts the divorce rate somewhere around 45%.
Not all divorced couples have children, but the figure also doesn't take into account children with parents who live separately and were never married. Put simply, there are a lot of people out there who are co-parenting with someone they don't live with. These co-parenting apps are not magic wands — they don't promise that you to never again lose your temper at your co-parent again. But, a smart co-parenting app may make your life just a little bit easier and a little less stressful, so you can both enjoy the precious time you spend with your kids.
Parenting with a person that you're separated from — in whatever capacity — can be challenging. Hopefully these co-parenting apps can help make it a bit smoother.
This article was originally published on