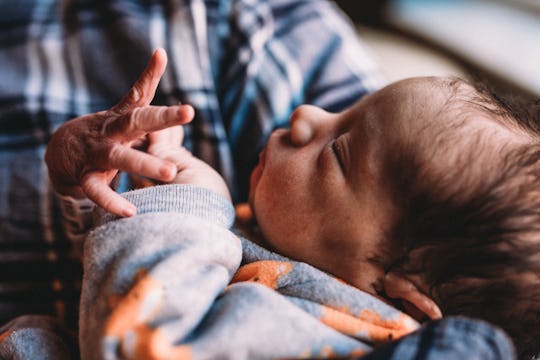 Jill Lehmann Photography
These Cute Preemie Clothes Will Actually Fit Your Baby
Whether your baby is premature or just needs to grow into their newborn clothes, these preemie staples can keep them cute and clothed.
When an infant is born early it often comes by total surprise, which means parents of premature babies may not have the right sized clothes for their newborns. If you have a preemie yourself (or just a very small infant) or you're looking to give a gift the parents of an early baby will appreciate, you'll want a list of the best preemie clothes you can buy now. (Because chances are the baby clothes you picked out when you expected to go full-term all of a sudden look absolutely enormous.)
A premature birth is one that happens before week 37 of pregnancy (per the Mayo Clinic) and a baby is considered "low birth weight" when they are born under 5 pounds, 8 ounces — which obviously means not all low birth weight babies are preemies and vice versa. Most of the clothes on this list are designed to fit babies somewhere in the range of 5 to 7 pounds, though you will find some even smaller sizing for the littlest ones.
From everyday staples like onesies (you can never have enough) to heavier clothes like knit pants or even a preemie snowsuit (because you have to leave the house eventually), there's something on this list that you'll love.
We only include products that have been independently selected by Romper's editorial team. However, we may receive a portion of sales if you purchase a product through a link in this article.