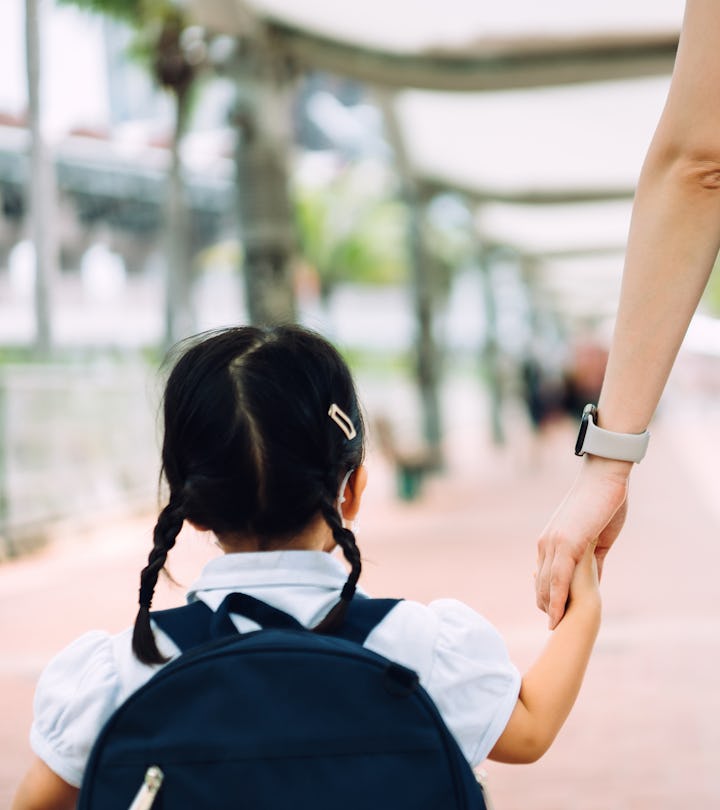 d3sign/Moment/Getty Images
18 Sweet & Relatable First-Day-Of-School Quotes For Moms
You're feeling all the feels right now.
Back-to-school season brings up so many different emotions. On one hand, you know how much your child will learn and grow over the course of this new year. On the other hand... who swapped your baby for this big kid overnight? Don't worry, you're not the first one working through all the emotions in your inventory, and some back-to-school quotes for moms will help you feel optimistic, inspired, and ready for the first day of school. Maybe they'll help you celebrate, or maybe they'll simply help you get through it.
Most importantly, don't try to talk yourself out of the mess of emotions you might be feeling. Some moms can't wait to get their children out of their hair after a seemingly endless summer. Some moms are vicariously excited, thinking of all the cool new stuff and sweet new friends their children will make during the school year. Other moms are devastated, because growing up is bittersweet. And, of course, some moms fit into all of those categories. Either way, there's bound to be a quote or 10 from this list that speak to you either by summing up exactly how you feel, or offering a totally new perspective you can relate to.
No matter how you feel when the first day of school rolls around, these quotes are a reminder than times are changing, your child is growing, and you and your child have so much to look forward to and reflect on.
This article was originally published on