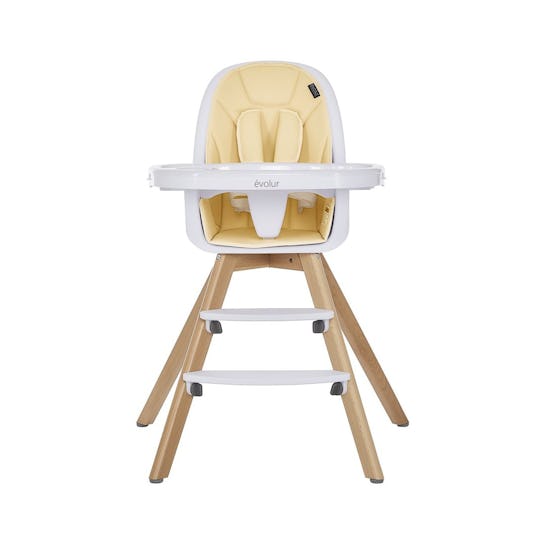 The Best Deals From Target's Annual Baby Month Sale
These prices really hit the bull's eye.
We may receive a portion of sales if you purchase a product through a link in this article.
September's not just about fall starting and school being back in session — at Target, it's also Baby Month. During Target's Baby Month, there's deals as high as 30% off on all kinds of essentials for babies including clothing, gear, diapers, toys, toiletries and more. Considering how many baby-oriented brands Target carries — like Up & Up, Proudly, Cloud Island, Fridababy, Chicco, just to name a few — it's seriously worth checking out what their rotating offerings are.
One thing to note is that different deals are offered each week, so what was on sale last Friday might not be today (the deals get updated on the Monday of each week).
These are Target's Baby Month deals for the week of September 25:
20% off Frida Baby & Mom
Buy one get one off 30% on select bottles and diaper refills
15% off select bath toys & potty and 20% off select baby apparel
$20 gift card if you spend $100 or more on baby care items
Sound enticing? Keep reading to see our current picks for the best finds during the rest of Baby Month at Target (at the time this article was published).
Yep, all Frida Baby and Frida Mom products are all at least 20% off, which means now is the time to stock up on baby essentials like Windi gaspassers (which are on sale for $10.39, discounted from $12.99) and the ever-popular Frida Baby snotsucker is on sale for $13.59 from its original price of $16.99. You'll see the biggest savings, though, when you buy their kits. The Bitty Bundle of Joy, which seems to have been on every single baby registry in the last decade, is $10 off at $39.99, and it comes with the NoseFrida, Windi, nail clippers, plus peri bottle for Mom.
If you're stocking up on bottles or bottle nipples, select bottles are buy one, get one 30% off. If you're exclusively bottle-feeding, experts recommend having at least a full day's worth of bottles (8—10) in your rotation. Luckily some of the most popular brands, including Dr. Brown's and Philips, are part of this deal.
This highly-rated high chair is easy to clean, compact, safe, and transitions from baby months into toddler years. When your child is big enough, use the included conversion kit to transform it from a high chair to a standard chair tots can get in and out of themselves. It also comes in a fleet of adorable colors to match your home decor.
It's boogie season, and not the good kind. These unscented saline nose wipes will help keep your kiddo's nose clean all throughout the cold and flu season. If you spend at least $100 on baby care items, you'll get a $20 gift card.
This foldable pack-and-play, and essential for all parents of infants, It comes in a ton of cute patterns and has a bag so you can carry it from adventure to adventure.
Target will be having these baby deals for the rest of September, so if you need some baby supplies, gear, or maybe a gift for an infant you know, make sure to check out what they'll have on sale at their annual Baby Month sale.
This article was originally published on