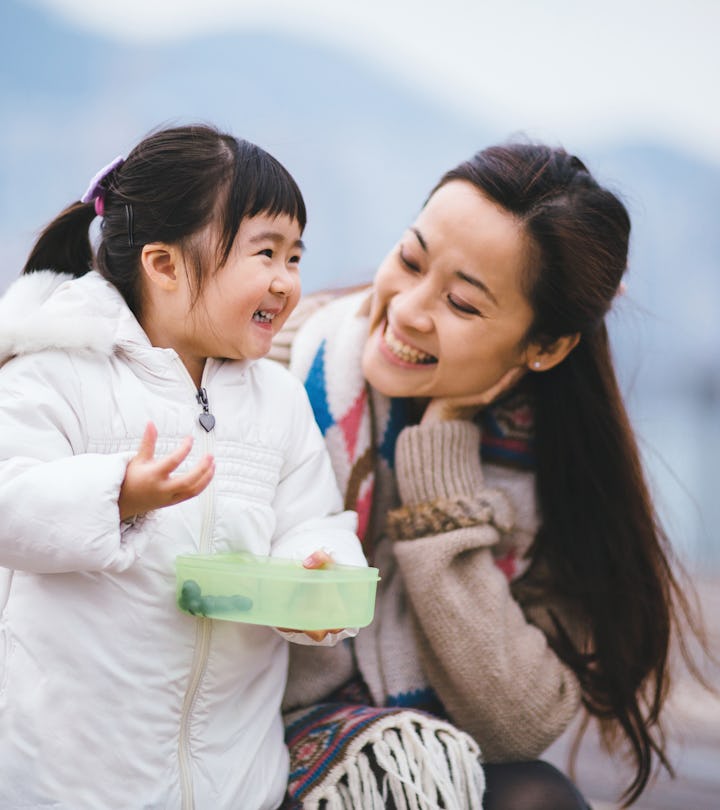 images by Tang Ming Tung/Moment/Getty Images
26 Toddler Lunch Ideas They'll Actually Be Excited To Eat
Because why shouldn't lunch be fun?
Packing a successful lunch box for your toddler — one that they'll actually eat and not immediately deny — can be a lot harder than it sounds. Sure, in theory a toddler should love a carefully prepared peanut butter and jelly sandwich and side of raspberries, but in reality? One day they're into PB&Js, and the next day they don't even want to look at them, let alone try a bite. If you're struggling for ideas, these fun toddler lunch ideas are so adorable and unique that they should pique your little one's interest.
Sometimes, part of getting a toddler to eat isn't just about what you're feeding them. You might need to play around with textures and different shapes, like changing up the way a PB&J is cut. I find that with my very particular 2-year-old, I can often get her to eat things she's unsure of by placing it right next to something I know she loves. She'll start eating the thing she loves, then she realizes she's hungry and eats the other food as well.
A toddler lunch box is a great idea for all of these reasons, and you can use them whether your toddler is in daycare, school, or just at home. Start by getting a cute toddler bento box and then fill it up with treats.
The toddler lunch ideas below are creative and will make lunch seem exciting, which is exactly what you want. Feel free to copy them completely or just use them as a source of inspiration. Change up little details (like swapping celery sticks for carrot sticks) depending on what your child likes. A well-balanced lunch box should include a protein, some dairy, fruit, veggies, and a crunchy snack.
Remember, if these lunch ideas don't work for you the way they are, just use them as a jumping point to come up with your own. We think you'll find at least one your toddler will love!
This article was originally published on