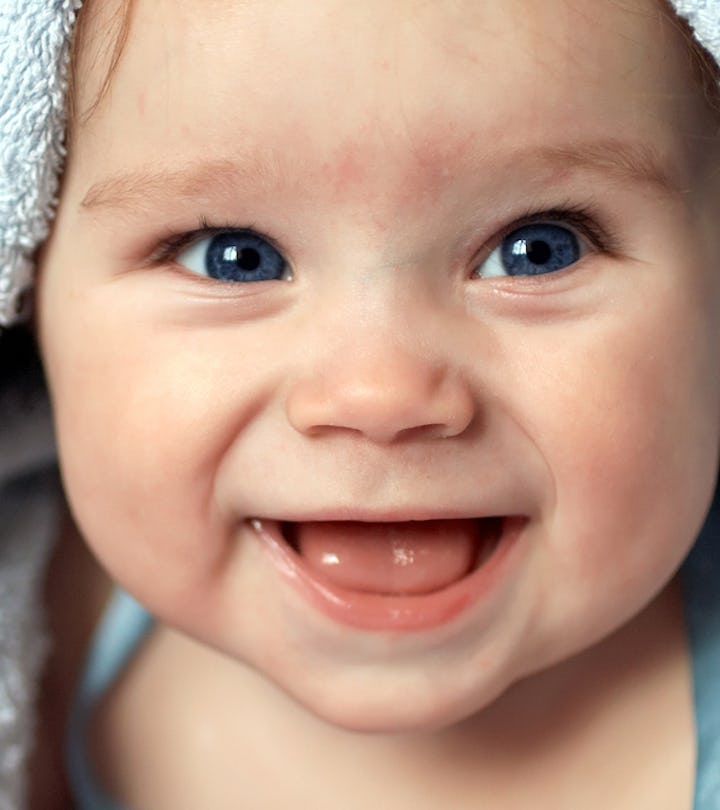 Val_R/Shutterstock
40 Names For New Year's Babies That Mean Hope, Luck, & Rebirth
Capture all that optimism for life.
As sure as the ball drops on New Year's Eve, you're guaranteed to see news about the first baby to enter the world in 2023. If your due date is December 31 or January 1 and there's a chance that baby might be your own, that's occasion enough to give your child one of these meaningful New Year baby names. And no matter when you actually give birth, remember you're owed a New Year's cocktail or mocktail to celebrate.
The start of a new year has always been a time for renewal and anticipation, and having a baby increases that sense of optimism for the future. It's only fitting, then, that a child born on the first day of the year should have a name reflecting hope and good fortune. You could also consider names more specific to the month, which can be a cool, unique name choice. You probably wouldn't call your child January if they were born in September, right?
You might not have the bragging rights of giving birth at precisely a second past midnight on January 1, but whatever time your baby arrives on that date, you can still celebrate by bestowing one of these New Year baby names on your newborn.
It doesn't matter what time of year you have your baby, it's always a day that's full of hope for the future. Still, there is a general feeling of optimism all over the world at the turn of the year, so why not use the vibe as inspiration when deciding on your New Year's baby's name?
This article was originally published on