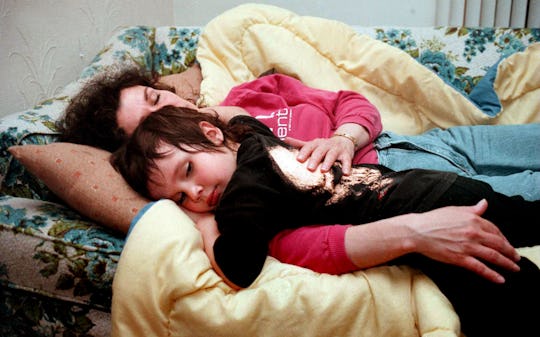 MediaNews Group/St. Paul Pioneer Press via Getty Images/MediaNews Group/Getty Images
36 Awesome '90s-Inspired Baby Names
Pop open this time capsule to find the perfect name for your new little rascal.
When trying to find a name that brings to mind a certain period of time, the first stop will likely be an official Social Security Administration tally of the decade's most popular monikers. And while that's certainly efficient if you're looking for a vintage baby name, naming inspiration from more recent decades can come from more modern sources. For example, if you're looking for a totally awesome '90s-inspired baby name, tap into the years' pop culture by scanning poignant programming — both on screens and on the airwaves — to help conjure a moment in time. Another way to go about it? Talk with friends, both ones that were born in the decade and ones that came of age in it; no doubt people, places, and things will arise that'll spur inspiration for a unique name.
There is just something about the '90s. Whether you grew up in the height of dial-up internet and Stick Stickly on Nickelodeon, or were born just as neon windbreaker tracksuits were becoming a thing, love for this decade runs deep. Read from a roll call circa 1994, and you'll likely hear popular holdovers from the '80s like Andrew, Amanda, Megan, and Joshua. But there are certainly other interesting top-10s to revisit from the heyday of Lisa Frank stickers and boy band fandom.
Yes, you'll find the greatest hits from the '90s here, but you'll also discover names that bring a feeling of the '90s. So get ready to relive the decade that brought us The Fresh Prince, a vampire slayer, and a prime-time teen drama so popular, it got a reboot just a couple of years ago. Are you ready to play the '90s name game? Duh.
Whether you choose a baby name inspired by the decades biggest pop culture icons or your 3rd grade BFF, the retro '90s names on this list are ready for a reboot.
This article was originally published on