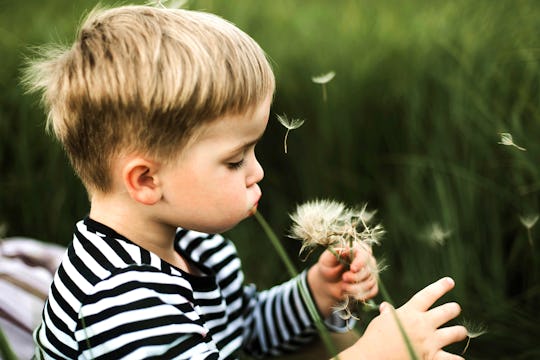 Cavan Images, Getty images
34 Aries-Inspired Baby Names For Your Strong-Willed Child
These names are especially fitting for your fire baby.
If you're into astrology, then it's only natural to consider your baby's zodiac sign when it's time to choose a name. After all, the signs draw from so much historical and cultural context, you'll never run out of ideas. And as the Aries-inspired baby names prove, this strong-willed fire sign has no shortage of great characteristics to use for naming inspo. In fact, names from all across the globe can work well for your fiery little springtime baby.
Including all people born between March 21 to April 19, the Aries horoscope sign features its share of interesting, unique traits and characteristics. For instance, people with the zodiac sign Aries are said to be courageous, confident, and sometimes moody, according to Astrology-Zodiac-Signs. Stubbornness is another common trait, with Aries listed among the zodiac signs most likely to stand up for what they believe in. The sign of the ram, Aries individuals are a fire sign strongly associated with the color red. And although the sign does not include those who were born in January, It's considered the first sign of the zodiac, giving it an association with fresh beginnings. With all this rich inspiration to draw from, you're sure to find a meaningful name for your Aries baby.
This article was originally published on