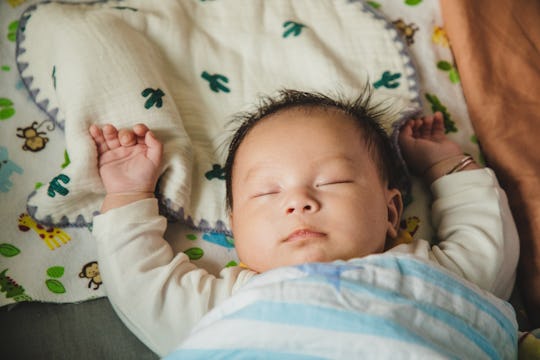 Kilito Chan/Moment/Getty Images
30 Magnificent Baby Names For Strength
Throughout history and cultures, parents have wanted to instill bravery and strength in their children with these powerful baby names.
When I was pregnant with my son, people would frequently asked me if I had a name picked out. I was always happy to tell them what my husband and I had landed on, and when I did I almost always got the same reaction: "Oh! That's a good strong name!" I don't know if they knew it, but his name does, in fact, mean "strong, determined protector." So if you're looking for baby names for strength, rest assured you have more than a few names to choose from.
There are lots of ways to be strong, and it's reasonable that you should wish any of them on your child. Strength to endure. Strength to achieve. Strength to protect. Strength to grow. And, of course, physical brute strength because who wouldn't appreciate a buff, weightlifting baby, amiright?! (I kid, I kid.)
Let's be honest, any way you have and raise a child requires strength. Pregnancy and adoption both require untold stores of fortitude, mental, emotional, and physical. And then raising kids? Same, but multiply it by about a thousand.
Naming a baby can be a task that easily overwhelms a person, simply because there are so many options. Any way you can narrow it down can be helpful, so why not narrow it down by name meaning? So here are just some names that denote strength, power, and bravery for your little warrior:
This article was originally published on