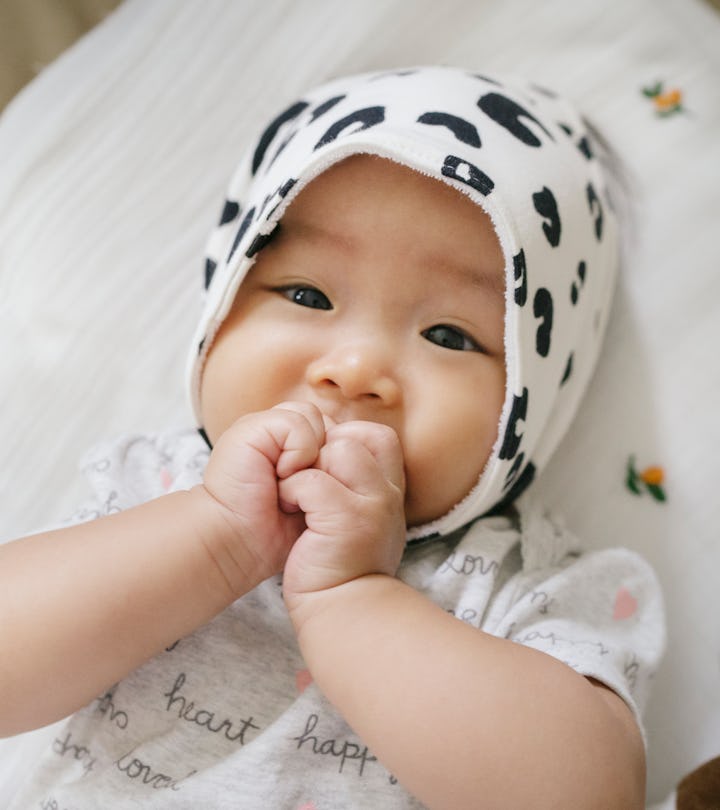 skaman306/Moment/Getty Images
16 Baby Names If You Like Harper But Want More Options
Different names, similar vibes.
Maybe you've had your favorite baby names picked out forever, or maybe you're having trouble deciding what to name your newest family member (or you and your partner just can't seem to agree). If you love the name Harper but you can't or don't want to use it for some reason (say your BFF just had a baby by the same name, or it doesn't seem to fit with your last name), you're not out of luck. These names are similar to Harper (and would pair well with an older sibling by the name) but they also stand strongly on their own.
Harper was the tenth most popular baby girls' name in 2020, per the Social Security Administration, which means it's reasonable to expect that there may be another Harper in their class or on their sports team. There's nothing wrong with that, of course, but if you're looking for names like Harper that are a little less popular, then you're in the right place.
What is the meaning of the name Harper?
The name Harper means "one who plays the harp" and it's of English origin.
Interestingly, Harper was historically used as a last name for someone who played the harp (the name is quite literal). Later, in the 1800s and early 1900s, Harper was primarily used as a boys' name, but now it's most commonly used as a baby name for girls (though it still could go either way). Celebs who love the name include Paul Simon (his son is Harper) and Neil Patrick Harris, who has a daughter by the name.
From names that sound similar like Parker or Hartford, to names that share a similar musical meaning, like Piper or Aria, these baby names are perfect alternatives if you like Harper.
Whether it's the sound of Harper that you love or the musical connotations, any of these names would make a beautiful substitution.
This article was originally published on