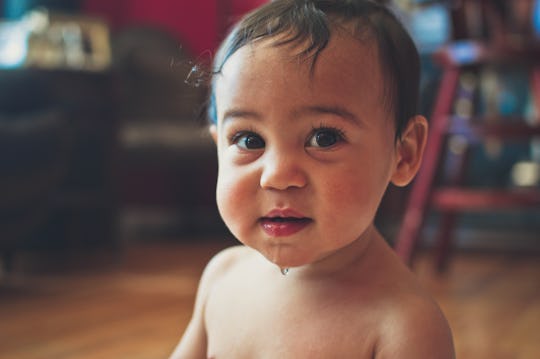 Fran Polito, Getty images
These Baby Names Are Perfect Alternatives To James
Classic names never go out of style.
There are three types of parents out there, if you ask me: the ones who like trendy baby names, the ones who like unique baby names, and the ones who like traditional baby names. There's an argument for each name category, but there are so many great baby names if you like Henry, Jack, James, or another classic name. These are the names that will stand the test of time and never go out of style.
James is an especially stand-out name, because it has basically become a permanent fixture in the list of top baby names for decades. That being said, it's also been rising in popularity as a girl's name, but we can partially credit this to Ryan Reynolds and Blake Lively, who named their daughter James in 2014. Both of these stats are right in line with general baby trends, too, because it seems that the majority of parents are more willing to be adventurous with baby girl names than they are boys, which is perhaps why names like James continue to top popularity charts for boys, and names like Ava stick around for a few years with girls before being replaced with something newer and trendier.
What Does The Name James Mean?
Based on the consistent popularity of the name James, you might assume that it has a deep, important meaning behind it, but compared to the many boy names that mean strength, leadership, love, or passion, James is sort of… dark. It means "supplanter," which according to the dictionary, means "to supersede (another) especially by force or treachery" or "to take the place of and serve as a substitute for especially by reason of superior excellence or power." Given this information, it's safe to assume that the name's popularity has more to do with tradition than with meaning.
So, if you're looking for a timeless baby boy name, here are a few options that are just as classic as James.
This article was originally published on