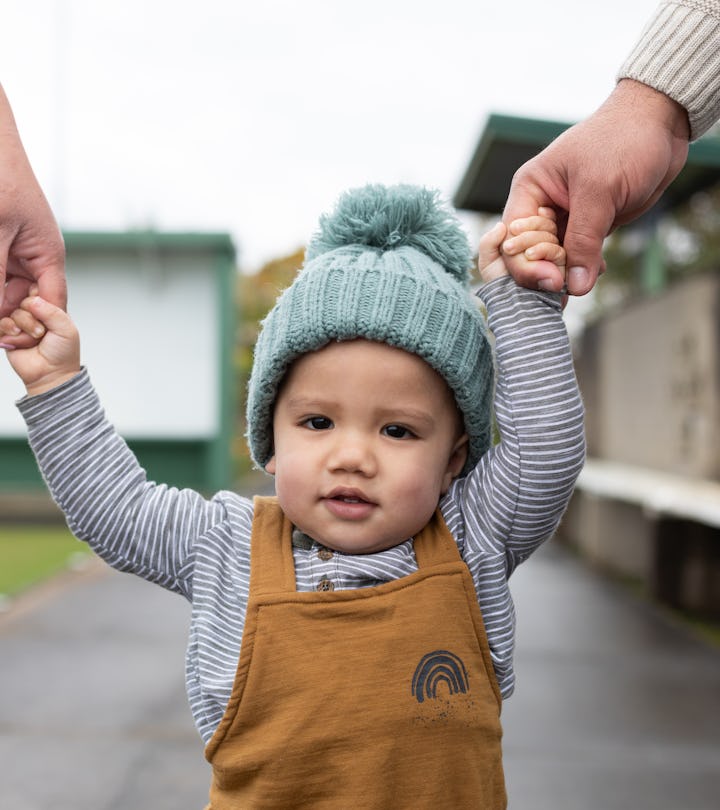 Jessie Casson/DigitalVision/Getty Images
23 Ultra-Cool Baby Boy Names that Start with "U"
These names are anything but ubiquitous.
What do President Ulysses S. Grant, musical artist Usher, and the sprinter Usain Bolt have in common? Well, not much, other than being some of the few famous people whose names start with "U." If you're looking for a name that really stands out from the crowd, picking a boy name that starts with "U" is a good way to do it. Baby names that start with "U" don't even show up on lists of rare and unusual names for boys. "U" can feel like the forgotten vowel, amidst the more popular O names and, if we're talking consonants, "U" names don't even come close to the popularity of some other letters. For example, the ever-popular "J" names. The name "James" was the fifth most popular name in 2021, with Jack, Jackson, and Jacob close behind. While there might be Jack B., Jack M., and Jack L. in a classroom, your little Uriah or Uzel is likely to have his name all to himself.
On the Social Security Administration's list of the top thousand boy names from 2021, only 2 "U" names make the cut—Uriel comes in at number 498, and Uriah at number 697. So while "U" names might not be very big in the United States, there's actually plenty of "U" names around the globe that have a lovely ring and will fit your little boy, who is sure to be a unique bundle of joy.
If you're positive that you want a name that stands out from the crowd, deciding that you're going to go with a name that starts with "U" is a good way to make sure that your baby boy will have a truly unparalleled moniker. Any of these ultra-cool names will fit the bill.