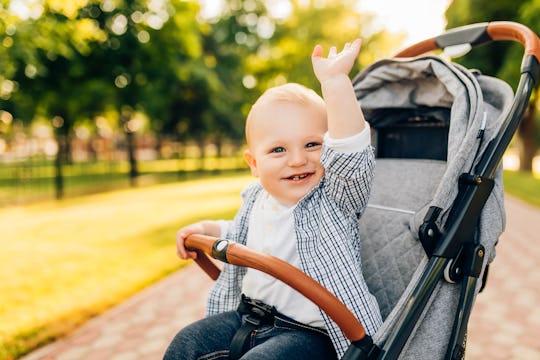 Shutterstock
25 Boy Names That Start With X & Definitely Lead To Treasure
Don't worry, there's not a pirate theme.
When it comes to starting letters, "X" is definitely a bit of a dark horse. It sort of makes sense, at least among English speakers. Some might consider it a letter with a bit of an identity crisis: is it pronounced as a "ks" or an "h" or, most commonly, perhaps, a "z." But I see all of that as potential, making boy names that start with "X" an awesome idea.
If you're here, it's probably because you're considering the idea of an "X" boy name — or you're at least open to it — and I say go for it. I think these boy names that start with "X" are unique, bold, creative, fun, and often very beautiful. You might say these names have the X-factor. (I couldn't resist.)
There should always be broad diversity whenever there's a name list, but the nature of "X" names has made that a little bit more difficult — you'll find a lot of the names on this list come from Spanish, Greek, and Arabic origins, or are variations of more common names. Some boy names that start with "X" are invented here in the good ol' U.S. of A and, honestly, I'm here for that because at some point all names were invented. They don't all have to be ancient, traditional names with murky origins.
If you want unique, but also funky and lovely, let's take a look at some of the most eXcellent "X" boy names out there.
Enjoy naming your little one! Picking the right name feels like a big task, but I trust you'll pick an excellent one.