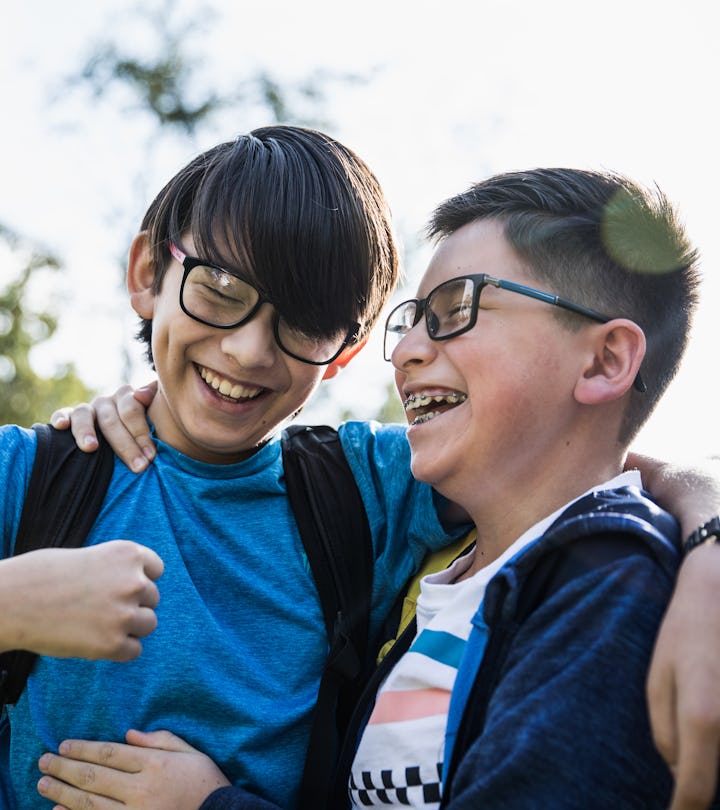 MoMo Productions/DigitalVision/Getty Images
Sweet Names For Brothers That Aren't Too Matchy-Matchy
Talk about perfect pairings.
Trying to come up with adorable baby name pairings is sort of like writing your crush's name in your notebook over and over again, or writing your first name with their last name to see how they go together. If you are adding a sibling to your family, or if you're having twins, you've probably found yourself doodling potential cute brother names together to see if they flow, or at the very least, roll off the tongue when said out loud together. Feeling overwhelmed by all of your boy name options? Consider this list of brother name pairings to be your ultimate guide.
Finding names that coordinate well together can be tough, but there are a couple of questions you can ask yourself to make the process a little easier. Do you love names that start with the same letter, or have the same number of syllables? Are you looking for names that straight-up rhyme? Is there any particular meaning you want your coordinating boy names to convey? Are there any duos from TV, movies, or literature with names you've always liked? These can all make for great starting points when it comes to finding the perfect names for you.
If you're struggling with finding baby names for brothers, check out this list of cute brother name pairings for inspiration.
Whether you want a pair of names inspired by iconic characters, have similar or complementary meanings, or simply sound cute together, you can't go wrong with these sets of baby names for brothers.
This article was originally published on