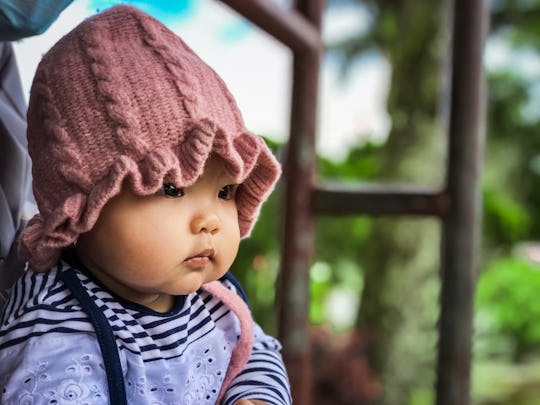 Aulia Rahmat / EyeEm/EyeEm/Getty Images
20 Sweet Names For Your Capricorn Baby Girl
Perfect for any "kid" (see what we did there?)
Parents looking for a good name for their December or January baby girl often look to the holidays for inspo, totally forgetting about her astrology sign and all of the potential that comes along with it. There are some absolutely gorgeous Capricorn girl names that pay tribute to your little goat in both subtle and obvious ways. If nothing else, they're definitely more original than names like Holly or Noel for babies born this time of year.
If you're expecting your baby to arrive between Dec. 22 and Jan. 19, you have yourself a little Capricorn baby. Consider yourself lucky, too, because based on the sign's profile Capricorns are known to be hardworking, responsible, diligent, and to have some amazing self-control. Seriously, what parent wouldn't want a touch of these traits in their child? Also, Capricorns love their family and value traditions, so you can be sure that no matter how successful they become they'll always make time for you as they grow up.
Between their admirable traits and the little details of the Capricorn sign, there is no shortage of name inspiration for your little goat. To help you get started, here are some fantastic Capricorn girl names to choose from (and don't worry, "Goat" is not one of them).
If you're looking for something unique, you can't go wrong with these beautiful names for your Capricorn baby.
This article was originally published on