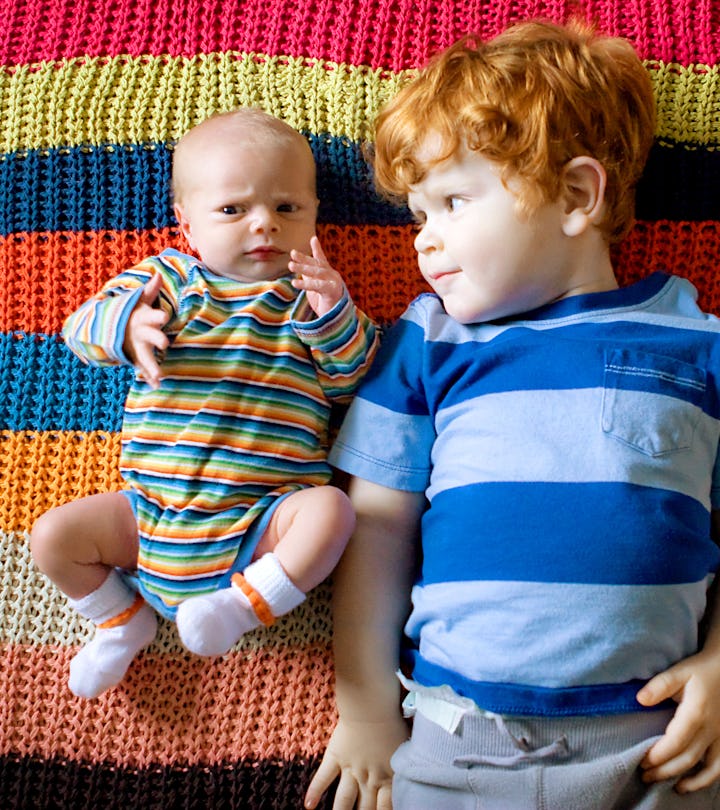 Created by Lauriann Wakefield/Moment/Getty Images
Gaelic Boy Names You Won't Hear Every Day
Strong, spunky names that might be perfect for your little boy.
Ireland and Scotland are both known for their gorgeous scenery and lilting accents — but also their beautiful names. Gaelic boy names can sound sweet, strong, poetic, and sometimes all three. Whether you can proudly trace your roots back to a country with Gaelic history, or whether you just enjoy wearing your "Kiss Me, I'm Irish" shirt on St. Patrick's Day, these unique names will be a great fit for a new little boy. You can take your time choosing a name that will fit your baby boy perfectly.
Though Americans often use the word "Gaelic" to refer to the traditional languages of both Scotland and Ireland, they are actually two different languages: Scotts Gaelic and Irish are two of six Celtic languages that are still spoken today by approximately 2 million people. Gaelic boy names often honor myths, legends, or saints, and are part of a rich storytelling tradition.
This list of names draws from both Scotland and Ireland. Some of the names in their original spelling would give a substitute teacher a run for his money: The "BH" in Scots Gaelic is pronounced like the English "V"— so "Siobhan" is pronounced "Shi-von." All of the names on this list work well in English and are unusual without being too hard for English speakers to pronounce. Whenever he visits Scotland or Ireland, these Gaelic boy names will serve your little boy well.
Though most families who can trace their roots to Scotland or Ireland don't speak any of the Celtic languages, it's worth learning a bit of Gaelic through these names. Whatever name you pick, your little boy is sure to be a beannacht (blessing).
This article was originally published on