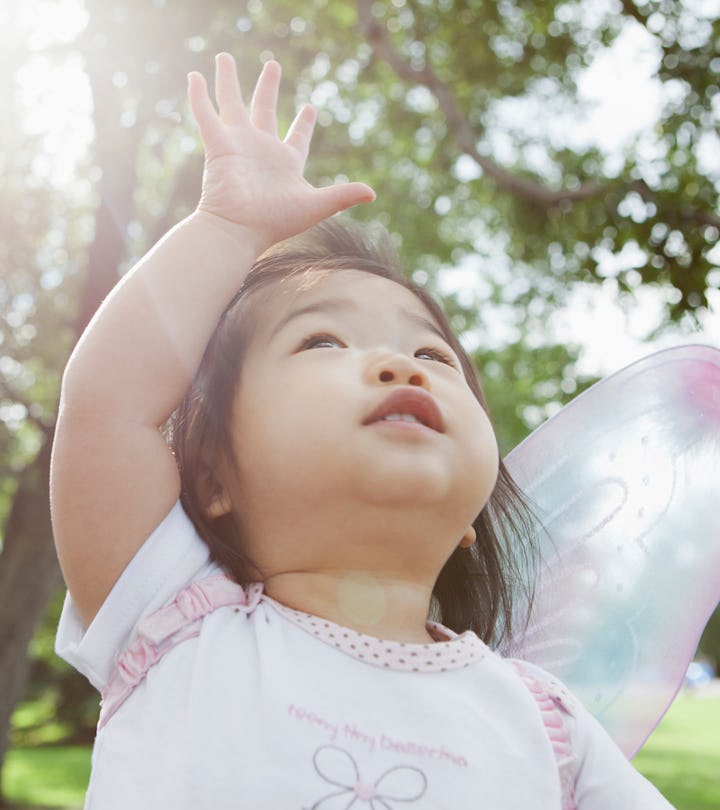 Darren Kemper/Corbis/Corbis/Getty Images
30 Beautiful Names That Start With "B" For Your Baby Girl
Because they're the best.
Look for the letter "B" on any kindergarten classroom chart and you'll likely see it associated with things like "ball" or "boy." In the case of some expectant parents, however, the letter "B" is for "baby girl" and these 30 girl names that start with "B." Whether you lean more toward traditional baby names or you're looking for unique options with bold and beautiful meanings, this list is filled to the brim with a broad selection of brilliant "B" names for girls.
You may be on the lookout for a befitting girl name that starts with "B" for any number of reasons. Perhaps you're expecting a baby girl and want her name to pair well with the boy "B" name you chose for her big brother. Maybe your last name starts with the letter "B" and your family tradition is to use the same first initial. Whatever your rationale behind a "B" girl name is, there are some solid choices to choose from. From boisterous monikers that are short and sweet to "B" names inspired by pop culture icons, brilliant name choices abound when you're looking for girl names that start with the letter "B" for your beautiful new bundle of joy.
Choosing a name for your baby is a big decision with boundless options. But of all of the brilliantly beautiful girl baby names that start with "B" to choose from, you're sure to find the perfect fit for your beloved babe.