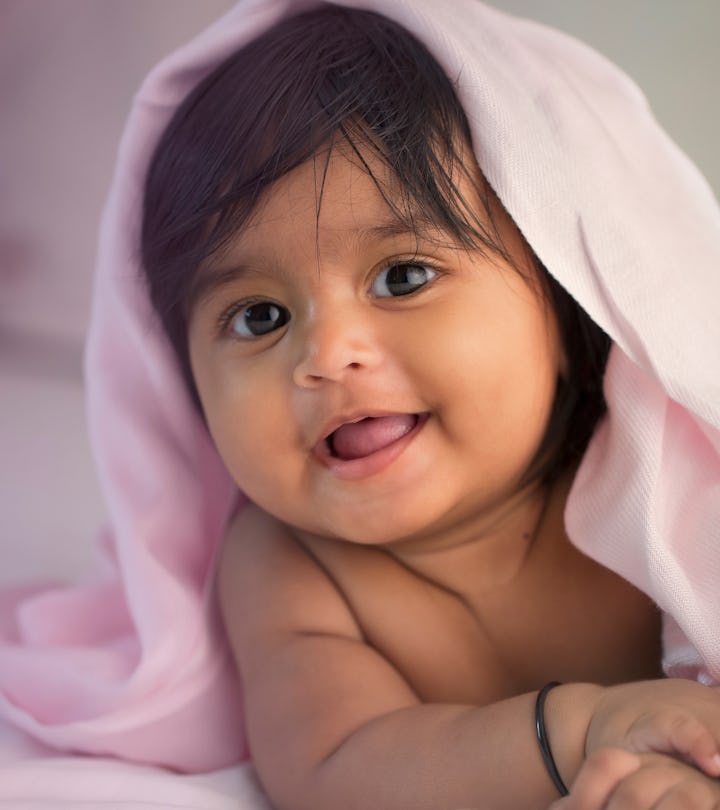 Shutterstock
40 Baby Girl Names That Start With "H"
From Heather to Holly, and everything in between.
Picking a name can be tricky business, and add in a theme? You've got some baby name research to do, my friend. But if you've got your heart set on baby girl names that start with "H", I've got you covered with this extensive list of 40 baby names.
While many of us millennials had tons of peers with girl names that started with "A" (myself included) and "J" for boys, these lovely "H" girl names simply weren't super common. I remember that, in my kindergarten class, there were so many Ashleys in our class we had to have an Ashley star, Ashley heart, and Ashley circle, where each Ashley had to draw the symbol along with their name when they turned in their work. Did I mention they all had the same last name? What are the odds? The nice thing with many of the "H" girl names on this list is that they're not wildly out of usage or old-fashioned, but they're not the most popular baby names either.
If you name your daughter one of the baby girl names that start with "H" from this list, at least with many of them, they'll certainly be unique, and won't have to draw a symbol next to their name.
You can't go wrong with a girl name that starts with "H", and one of these 40 names will go perfectly with your family's theme or desire to be unique.