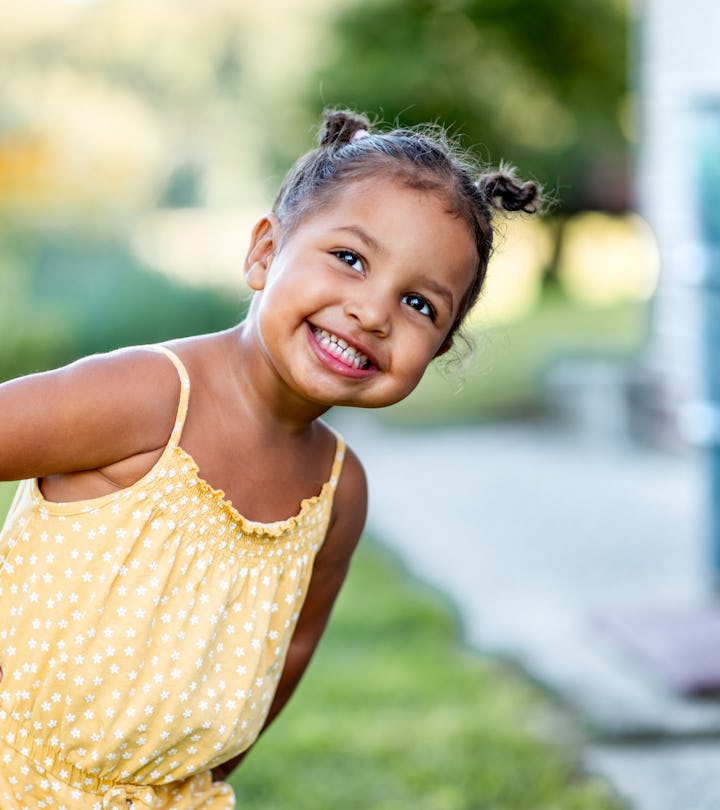 ti-ja/E+/Getty Images
40 Lovely, Lively, Lavish Girls Names That Begin With "L"
You'll love every last one.
So much thought goes into what name to give a new baby, and with good reason. A baby name is a way to convey heritage, culture, values, and wishes for your child. If you think about it, it's one of the first gifts we give them. There are lots of things to consider when choosing the name your little one will most likely be using for the rest of their life, and it can be overwhelming. There are so many choices, and only you can know what feels right. Sometimes, it helps to narrow it down by letter, so we're going to offer some baby girl names that start with "L."
There might be a lot of reasons you want to choose a girl names that start with "L." Maybe it's a subtle way to honor a friend or relative without giving your baby exactly the same name. Or maybe you've got a theme going and you want a name that's going to match siblings Lex, Laurie, and Leda. Or maybe your last name begins with "L" and you want an alliterative name to get across a superhero vibe — thing Peter Parker, Reed Richards, Susan Storm, Clark Kent.
Whatever your reason, you picked a good letter: there are some lovely names that start with "L" for you to consider when making your list.
With 40 beautiful girl names that start with "L" — and most of which seem to mean "light" — to add to your list, you'll have a perfect name chose in no time.