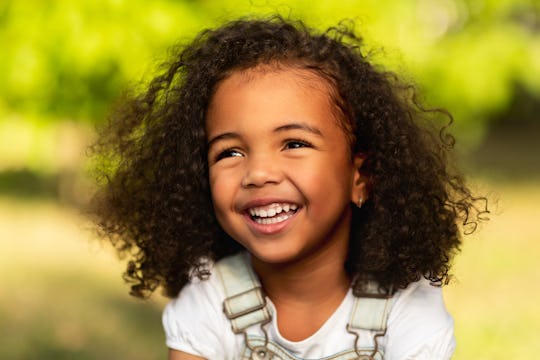 Shutterstock
Viviacious & Venerable Girl Names That Start With V
It's not a common letter to start a name, but it's a good one!
When it comes to baby names, some letters get more love than others. "E" names (Evelyn, Emma, Elizabeth), "A" names (Ava, Amelia, Abigail), and "S" names (Sophia, Scarlett, Stella) all get lots of play these days. But girl names that start with "V"? Not so much. And it's time to change that up.
On the Social Security Administrations latest list of baby names, there are only three "V" girl names in the top 100 names of 2021 — Violet (#35), Victoria (#43), and Valentina (#69). Among the top 1,000 names listed? Only 18 girl names that begin with "V" (compared to 17 "A" names for girls in the Top 100 alone)! Honestly? I don't get it. There are so many good "V" names for girls. In fact, I had trouble narrowing it down to this list.
When it comes to letters and the sounds they make, "V" is not exactly universal. Many languages don't have a "V" sound, so a lot of the names on this list come from Indo-European languages. But what these names lack in universal pronouncability they make up for in fabulousness. Yes, these unique "V" names for girls are full of vim and vigor (incidentally, please don't name your baby Vim or Vigor... there are much better choices out there). There's also something luxurious about the "V" sound (maybe because of Queen Victoria?) and I think you'll find a girl name that starts with "V" that you love.
Happy naming, everybody! There's plenty of girl names that start with "V" to consider for your own little victorious babe.