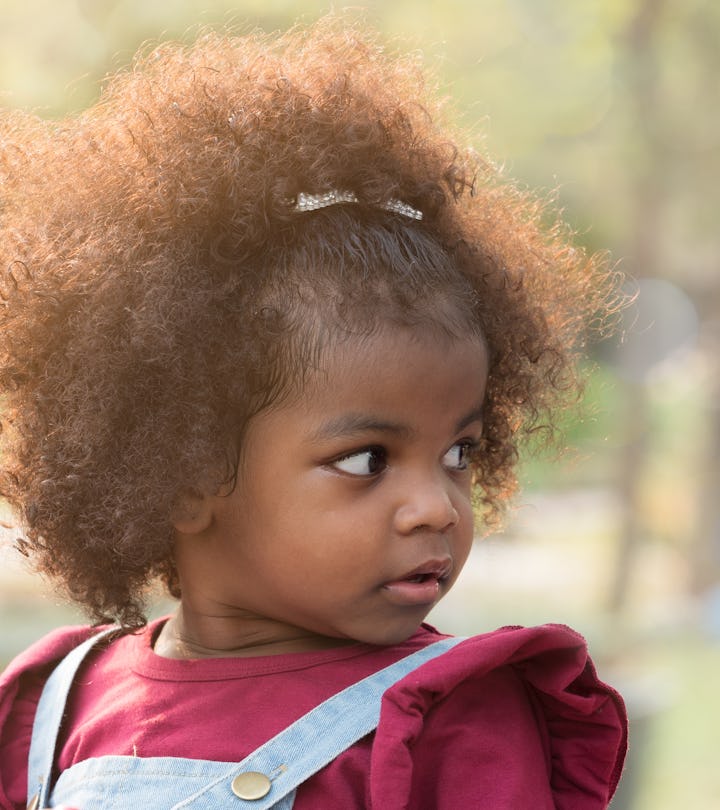 Shutterstock
24 Wonderful Girl Names that Start with "W"
From whimsical to wild, there's something here for everyone.
When it comes to unusual letters to start a name, "W" names aren't as rare as "U" names. They also don't stand out quite as much as "Z" names. Still, "W" names retain the cool and slightly unusual factor that both of those letters give the names they begin. In the top hundred names in the United States from the past hundred years, there's nary a "W" name in sight for girls. So if you're wishing for something slightly wild (but still completely winning) looking at a list of "W" names for girls could be a good place to start. Some of its rarity is due to the fact that, as far as letters go, "W" is a bit of a newcomer: There was no "W" in Latin, the root of all the romance languages, and so it didn't come on the scene as its own letter until centuries after some of the other letters.
But it's here now, and there are tons of really pretty girls' names that start with W, ranging from classics, like Willa or Wendy, to more unusual names that you probably haven't heard in a long time, like Wilhelmina or Winifred. Why not wander through the wondrous world of "W" names and see if any catch your fancy?
Whatever "W" name you choose, your little girl is sure to be winsome and wise.