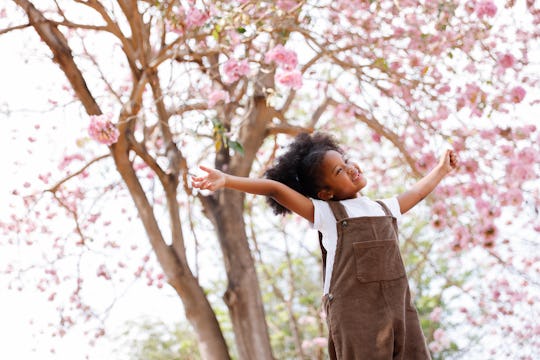 Shutterstock
30 EXtraordinary Girl Names That Begin With X
X sounds like a tough letter, but it makes for some gorgeous girl names.
Unless you're one of those people who's known since they were in high school what they wanted to name their children, finding a baby name isn't always easy. Maybe you have absolutely no idea what you want to name your little one — or maybe you have a starting point, a requirement, and that's making it even harder. Starting with a letter can sometimes help, like looking for girl names that start with "X."
I applaud you. When it comes to letters of the alphabet, "X" names for girls aren't exactly a dime a dozen. And yet, while certainly one of the more rare letters used to start a word, there's a lot of charm to girls names that begin with "X" that go beyond their uniqueness. For starters, you have a variety of cultures and languages to work with. For another, depending on the name, an "X" can be pronounced differently. Like a "ks" or an "h" or, most commonly, perhaps, a "Z." Will this make things maybe a little bit challenging on her first day of school when the teacher doesn't know how to go about pronouncing Xouxa? Maybe! But as the mom of a kid with a non-English name that isn't intuitively spelled, I can assure you it's not actually that big a deal. (And, generally, you only really need to handle it once per person, if that.)
So read on for some of beautiful girl names with real X-factor! You'll be surprised at how many lovely girl names that start with "X" there are.
Don't sleep on girl names that start with "X." There are so many, and they give off so many fun, funky, lovely vibes.