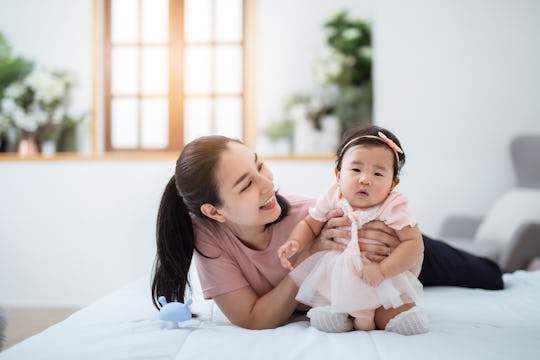 Shutterstock
The Zippiest Girl Names Start With Z
This list of baby girl names that start with Z will ensure your girl is zesty and zippy for sure.
Picking a baby name can be a tricky task for many parents. And throw in a "name theme" for a family — like names that all start with the same letter — the task of choosing a baby name is even more difficult. If you're looking for girl names that start with Z, this task can become even harder than before.
Sometimes names come to people in a dream. For other families, some research is involved — whether that's browsing baby name lists online or looking through baby name books like our parents did.
If you're tasked with the challenge of coming up with unique girl names that start with Z, this list of names from all different parts of the world all have pretty powerful and beautiful meanings.
Whether you're looking for more common girl names that start with Z like Zoe, or want to go totally rogue and name your daughter Zenola, there's something for everyone on this list for your baby.
Hopefully there are a few girl names that start with Z on this list that you and your partner can agree on, and none of them bring up bad memories of bullies past when you're trying to pick one (does this happen to everyone when picking out a baby name?). Good luck, and congratulations.