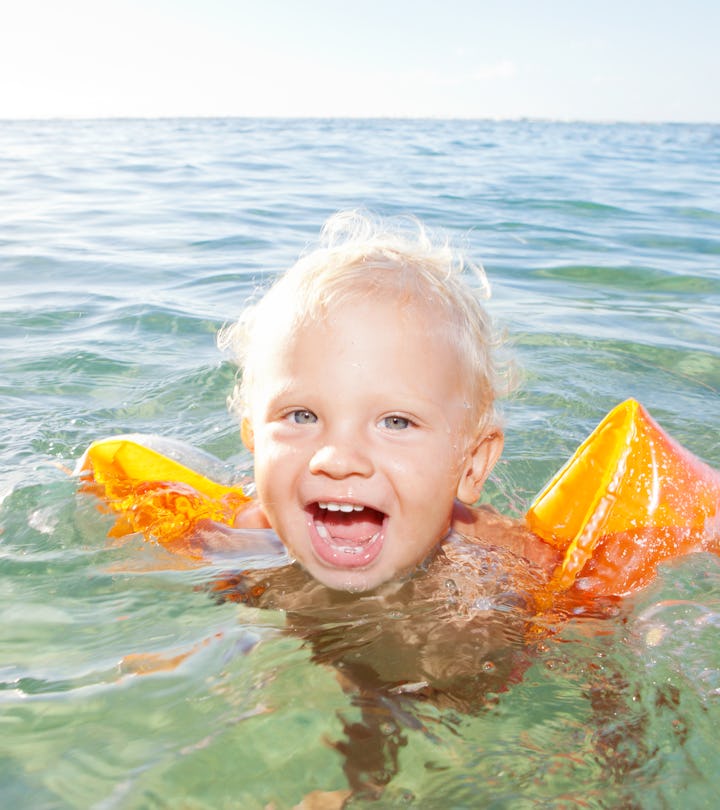 Monica And Michael Sweet/Photographer's Choice RF/Getty Images
Dive Right In To These 20 Hawaiian Boy Names
They're as bright and refreshing as a dip at Waikiki.
The most remote island chain on earth, with powerful volcanoes and lapping turquoise waters — well, there's just no place like Hawaii. The islands' natural beauty is simply unmatched, the local culture is vibrant and sacred to those who call it home. Whether these unique Pacific islands are home or simply a place that inspires you, these Hawaiian boy names are sure to bring a smile to your face. Though many baby names in the native Hawaiian language are historically genderless, more modern choices have evolved to be designated for either boys or girls.
It's traditional in Hawaiian culture for an elder or close family member to choose a baby's name at birth, though parents may also choose. Hawaiian names in these instances are often based on dreams or visions, tied to a significant event, or in given honor of an ancestor. These roots give way to an array of rich, melodic monikers with powerful meanings.
Hawaiian names also work particularly well if you aren't finding out your baby's sex until birth, but want to pick out a name ahead of time. Androgynous baby names are also popular for parents who want to raise their baby in a gender-neutral environment. While this list is geared to boys, there are plenty of options here that could also spark inspiration if you want to steer clear of a strongly gendered name.
If you want to infuse your child with Pacific paradise vibes from day one, these Hawaiian boy names should be at the top of your list. Whether you want a baby name that has a significant meaning, celebrates the beautiful native Hawaiian language, sounds downright beautiful, or just gives off breezy island vibes, there are plenty to choose from.