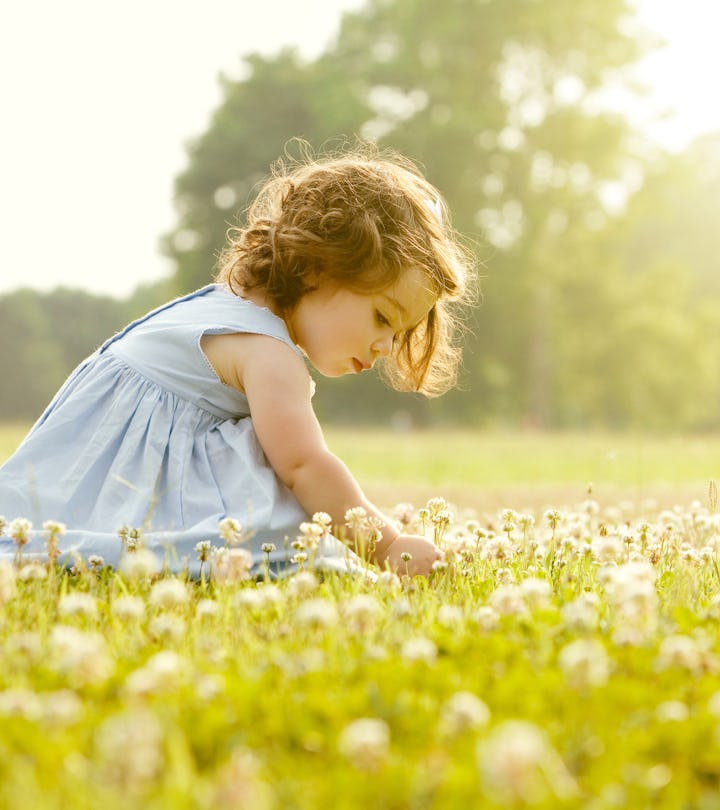 John Fedele/Tetra images/Getty Images
35 Marvelous Girl Names That Start With "M"
From modern to majestic, these monikers are simply magical.
Open up just about any baby name book and you'll find the names inside are arranged alphabetically. From Alice to Zendaya, and every popular baby name in between, the names listed in each section start with a different letter of the alphabet. But honestly, who buys baby name books anymore when a couple of clicks on a smartphone can show you a plethora of choices for free? Parents looking for girl names that start with "M" need not flip through 13 chapters of a book to find out what Mary or Matilda means. Instead, you can simply take a scroll through this list of "M" names. From modern to majestic, magical to meditative, we've rounded up plenty of easy-to-love options.
Naming your baby is a big undertaking. No pressure, but it's probably one of the most important decisions a parent will make on their child's behalf. Perhaps a name that starts with "M" pairs well with your last name? Or maybe you have your heart set on a name that will let your child's initials spell something specific?
Basically, no matter what your reasoning is for wanting to choose a girl name that starts with "M," there's a name on this list that can help you achieve that goal.
With this list of "M" names for girls in mind, you can confidently make the most meaningful choice for your new addition.