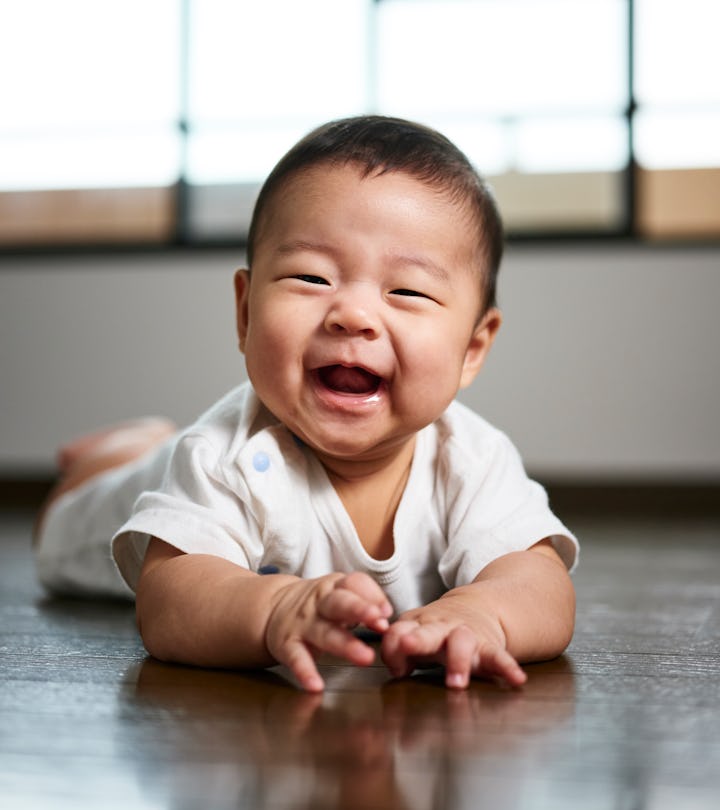 RichLegg/E+/Getty Images
33 Middle Names For Boys That Are Packed With Meaning
You can use a middle name to inspire, to honor a loved one, or to add some extra oomph to your boy's name.
So much significance gets put on your baby's first name that it can be easy to forget about the importance of a good middle name for boys. But as any parent will tell you, having that second name to really emphasize when a kid is acting out can be very satisfying. For example, compare these: "Wells Gidick, you still haven't cleaned your room," vs. "Wells! Louis! Gidick! You pick up your room right this minute!" See the difference?
But what makes for a good middle name for boys?
There are a host of different directions you can go in. A boy middle name is a great place to give a nod to a family member, be it a grandfather or beloved uncle. You can give his full name a bit of classic weight and heft. Another nice thing to consider is who you want your child to look to as a role model. By giving them the middle name of that person, they'll always be reminded of the good qualities of this inspiring figure.
Or, you could just go with a name that has a strong meaning to you. Perhaps it's your favorite character in a book or a historic or religious figure that resonates with you. Take Joshua, for instance. The Biblical name comes from Hebrew and means 'may Jehovah help him." That added meaning gives it more significance. Here are some other middle names for boys you should consider.
Don't sweat the struggle to come up with middle names for boys anymore. Just use this list to whittle down your options to find just the right middle moniker.
This article was originally published on