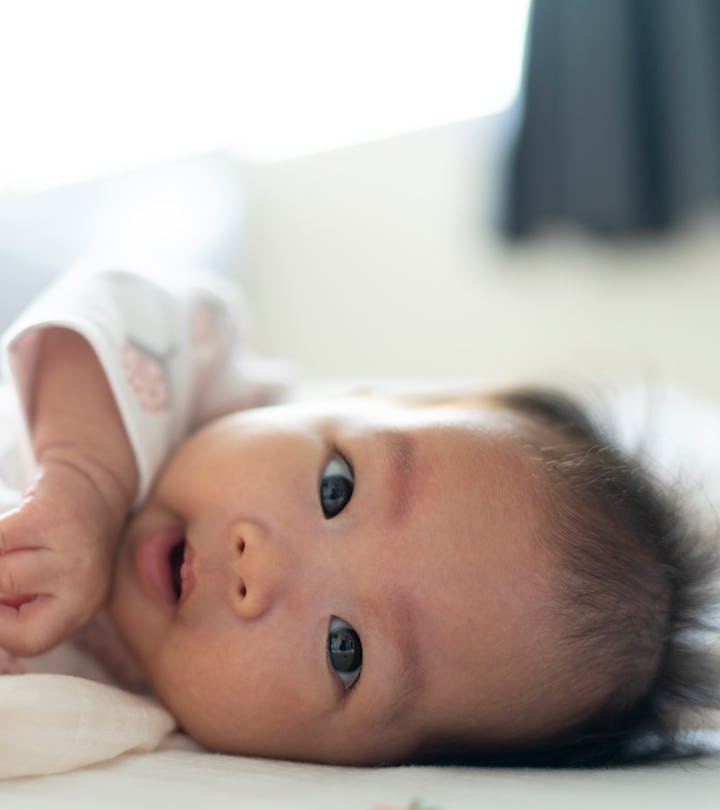 skaman306/Moment/Getty Images
The 21 Most Popular Baby Names Of 2021 In The U.S.
Learn what the names mean and why they're so trendy.
Inspiration for your baby's name can come from so many places — family members, TV, movies, books, and even celebrities, just to name a few. If you're currently expecting, a few of the most popular baby names in 2021 may already be on your radar. And if not, perhaps this list of names that are still super trendy could spark an idea or two.
While Karen is out for girls (because of course it is), names like Olivia and Emma that have been favored by parents for years are still as popular as ever. Names rooted in mythology and made popular by celebrities, like Luna and Maeve, also saw a surge, but didn't break into the top 10 baby names for girls in 2021, per the Social Security Administration (SSA).
Traditional-sounding names like Theodore, Henry, Oliver, and William made the top 10 baby names for boys in 2021, so naming your baby an old man name actually seems like the cool thing to do right now. Trending boy names like Braxton, Noah, Finn, and Silas are all similar in nature, but do lean more modern, but of these, only Noah broached the SSA's top 10 list.
Names that start with the letter A are definitely having a moment — Amelia and Ava are once again in the top 10 names for girls, while Arlo, Aurora, and Aurelia are all trending baby names in 2021. Not to mention, superstar Mandy Moore and Princess Eugenie both gave birth to babies named August in 2021. (As an Ashley and mom to an Austin, I may be slightly biased toward A-names, but the facts are the facts.)
Read on to see what other names topped the charts in 2021.
If you're looking for inspiration, look no further than last year for some still-super trendy names. They just might be on this year's list, too.
This article was originally published on