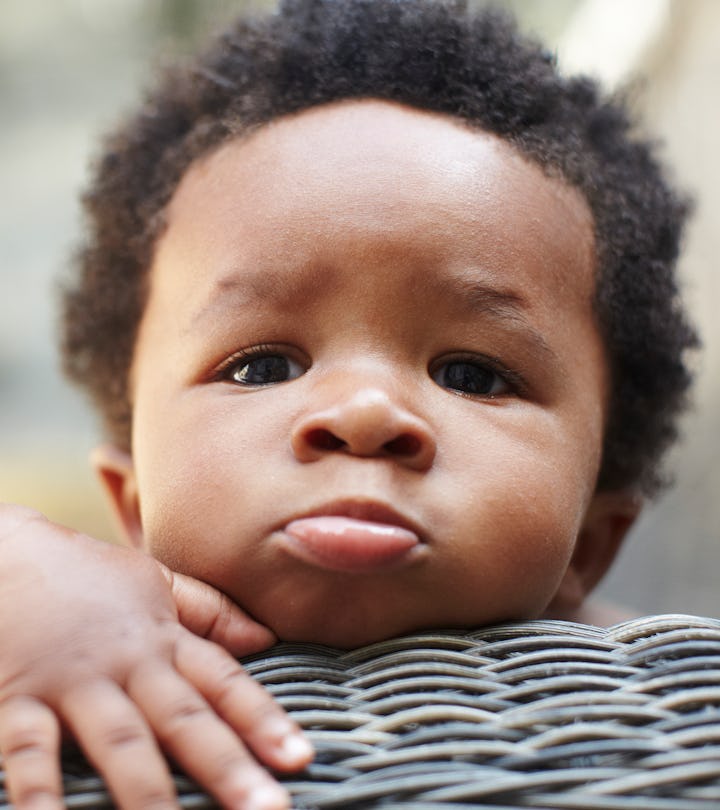 David A Land/Tetra images/Getty Images
These Are The Most Popular Baby Boy Names Of The Century
Some of them may surprise you.
Whether you love the idea of giving your baby boy a popular name or you hate it, you'll need to know what the most popular boy names of all time are in order to move forward in picking something for your little one. Some of these names are easy to guess, because they've withstood the test of time, like Michael or David, but there are plenty of others that may not be quite as obvious. Just because something isn't popular today, that doesn't mean it wasn't all the rage at some point.
While it's probably next to impossible to truly track the most popular boy names over an extended period of time (simply because the world has been around for a long time), we do know which names have been the most popular in the United States over the last 100 years thanks to the Social Security Administration (SSA). Since every baby born in the United States is issued a social security number, the SSA has a record of every new little one, which allows them to track name popularity across the country. But, just because the name Liam was the most popular baby boy name in 2020, that doesn't mean it's earned a spot on the most popular boy names of all time.
So what names are on this prestigious list? Here are the top 40.
If you're stuck on what to name your little one, perhaps this list of the most popular baby boy names will serve as inspiration to help you decide. If you're a fan of tradition and longevity, then you can't go wrong with any of these names.