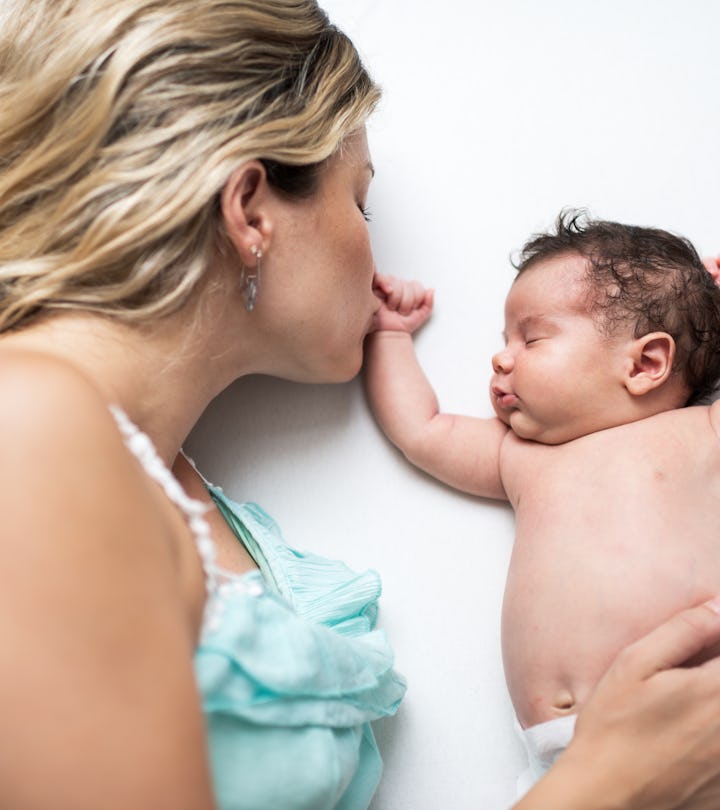 SanyaSM/E+/Getty Images
13 Creative & Cute Mother's Day Baby Announcement Ideas
It's really the sweetest day to share this news.
As far as Mother's Day gifts go, cards, flowers, and jewelry are pretty standard. But when you are expecting the greatest gift of all (hint, hint: a baby), and you want to break the news to your friends and family so that you can all celebrate together, how sweet to let everyone know on Mother's Day. From meaningful gifts to give grandma to creative social media posts, there are plenty of cute Mother's Day baby announcement ideas to take advantage of on the holiday.
Mother's Day is definitely an opportunity to share the news of impending motherhood with a pregnancy announcement, but it's also a chance for moms to show off their newest addition with a baby birth announcement. After all, it's a day meant for celebrating the women who create life, raise the next generation, and support their kids for an entire lifetime — all of the things you'll soon be doing. (You'll also be sleeping a lot less and changing thousands of diapers. Congratulations!)
Even if you're already a mom, stepmom, or serve in another mother-like role to someone, announcing your baby's birth on Mother's Day is no less an opportunity to spread the word about your newest babe. Whether you choose to include your pets, buy the perfect first onesie, or share a photo of your entire family, these Mother's Day baby announcement ideas are sure to give your friends and family all the feels.
On a day to celebrate all that moms do and mean to a family, making a baby announcement on Mother's Day is a beautiful and appropriate way to share your happy news, however you do it.