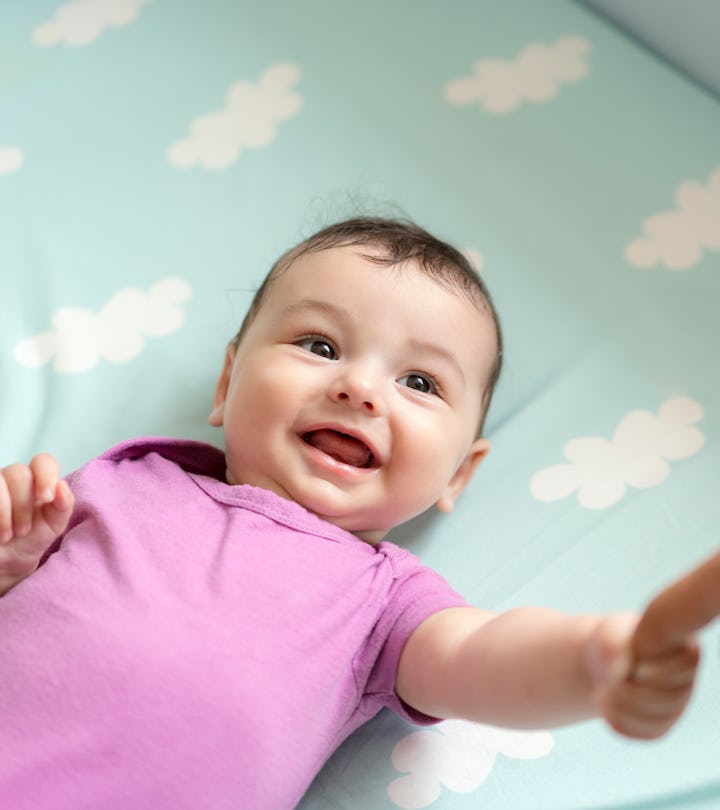 ozgurdonmaz/E+/Getty Images
20 Baby Names You'll Love If You Love Hazel
The retro charm of these names will surely speak to you.
So many words can become a name. But in making a selection from seemingly infinite options, you might find yourself landing on a name that feels almost right — it might be the one, or it might be the one that inspires the one. Right now, you might be loving the name Hazel. And why not? "There are some famous fictional Hazels, notably the lead rabbit from Watership Down, as well as Hazel from The Fault in Our Stars, a recent bestseller by John Green," says managing research librarian Carmen Nigro with the New York Public Library. But if you're still not ready to commit, these baby names like Hazel are definitely worth trying out.
"Hazel is a nature name, referring to the Hazel tree. It's from the Old English word, hæsel, and was originally used as a topographical surname for people who lived by a hazel tree, dating back to the 12th century," says Jennifer Moss, founder and CEO of Babynames.com. "It is also used to signify a color, mostly referring to eyes, a mixed green/gold/brown."
Here you'll find a list of charming choices, each inspired by a different element of the name Hazel. For example, you could discover a name that has a similar sound to Hazel, like the baby name Hayes. Or you might love the meaning of Hazel and search for something equally evocative of nature and the Earth, like Willow. Or you may be drawn to its turn-of-the-century charm and be interested in finding other retro monikers to consider. "It dropped [off] the top 1000 charts for U.S. births from 1975 to 1998 where it appeared again and gained popularity as 'old fashioned' names became trendy for girls," says Moss. However you arrive at your name, you'll know it's right when you feel it.
Whatever name you give your daughter, she's sure to be the apple of your eye.
Experts:
Jennifer Moss, Founder & CEO of BabyNames.com. Co-host of "The Baby Names Podcast"
Carmen Nigro, Managing Research Librarian, New York Public Library
This article was originally published on