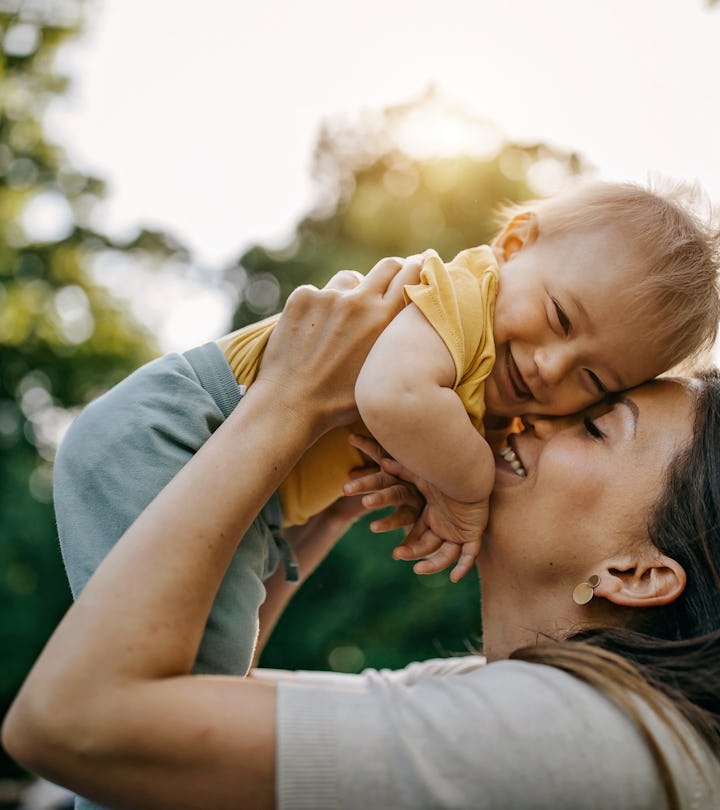 supersizer/E+/Getty Images
30 Playful & Polished Boy Names That Start With "P"
It's time to decide who this precious little person will be.
"Do you have any names picked out?" If you or your partner are pregnant, you'll probably get this question from every friend and family member at some point, and hey, it's understandable. Everyone wants to know what their new little loved one will be called, and you're probably pretty excited to decide on a name, too. Some people select their baby's name because of a special meaning while others are focused on the sound or spelling. If you're on the hunt for boy names that start with "P," there are plenty of precious options to choose from.
Maybe you like classic, timeless baby boy names that are sure to never go out of style (or cause a substitute teacher to stumble over them during roll call). If so, maybe "P" names like Peter, Patrick, and Preston are the ones for you. Or, maybe you like names with a little edge and uniqueness, like Pace or Pax. Or, maybe you are determined to have your little lad really stand out, like the little Pharaoh or Peregrine that he is.
So, whether you want to find the perfect boy name that starts with "P" because of how it sounds with your last name, or because the rest of your family also has "P" names, there are options in this list that will check those boxes and appeal to your personality.
Did any of these baby boy names that start with "P" feel like the one? Your little Peregrine, Payton, Pax, or Prince is bound to be the cutest baby to wear the name yet.